Description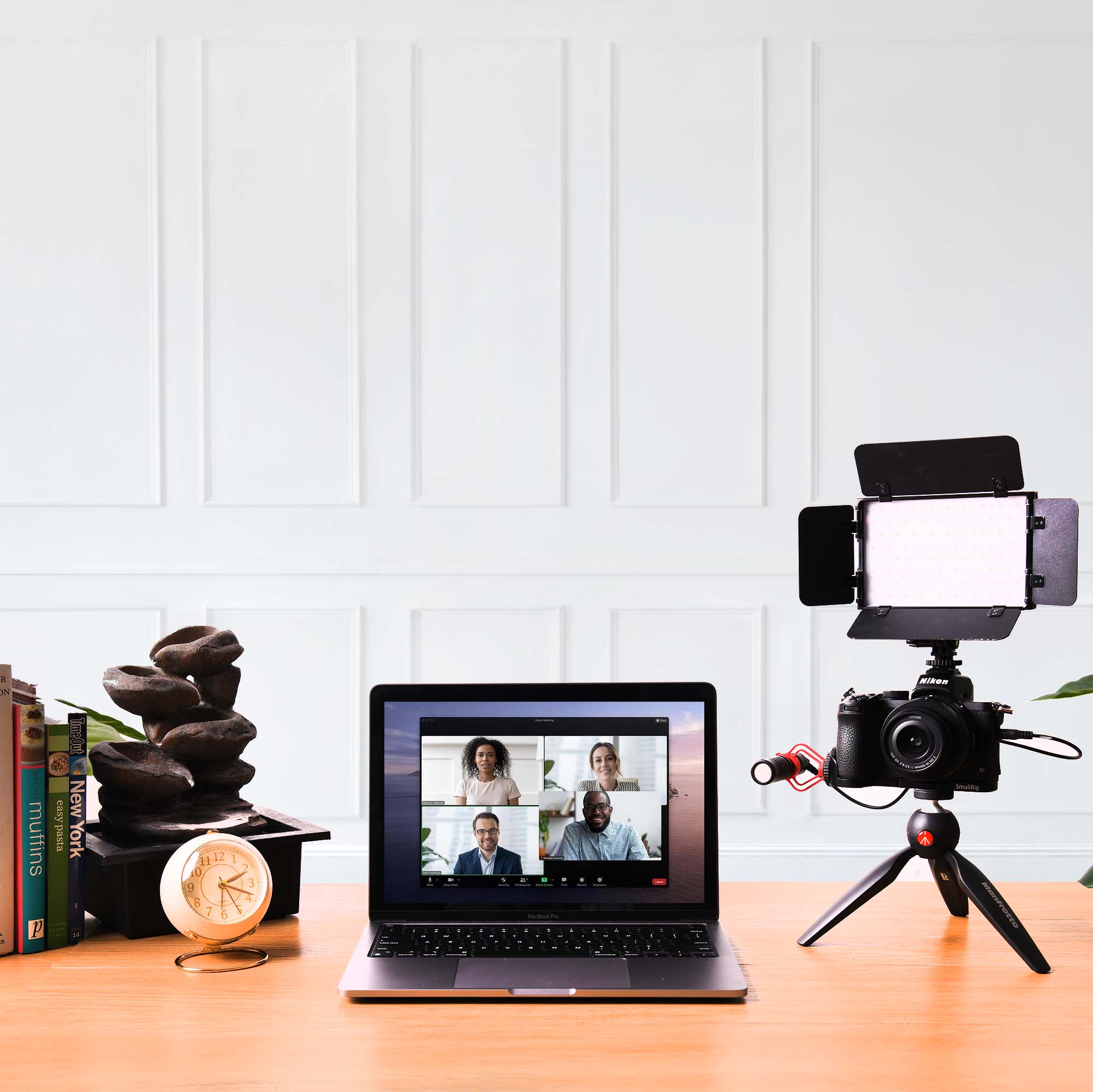 Introducing the Z 50, a compact, lightweight, and powerful mirrorless camera. Inheriting the proud DNA of the Z series, this camera features a large inner diameter of 55mm and a short flange focal distance of 16mm – delivering incredibly vibrant images and three-dimensionality without the little imperfections. Capture spontaneous life moments with the intuitively-designed and comfortable camera body that feels like an extension of your hand. It is almost as nimble and compact in size as your passport – though not as thin!
Perfect for adventurers, wanderers, foodies and café-dwellers, slip the Z 50 into your bag the next time you go exploring and share your experiences with the world.

INNOVATION IN YOUR HANDS
Take it easy with the outstanding operability of the Z 50. An intuitive user interface means quick access to personalised settings and modes instantly through the i menu. Cleverly laid out touch keys allow you to operate this camera with one hand, even when you're looking through the electronic viewfinder. Great for flat-lay compositions, vlogging, or even just group selfies, this camera is equipped with a 180° tilting monitor with touch operation, so you can effortlessly capture your preferred compositions. The silent mode feature lets you capture shots without disturbing your subject, perfect for weddings and stage performances.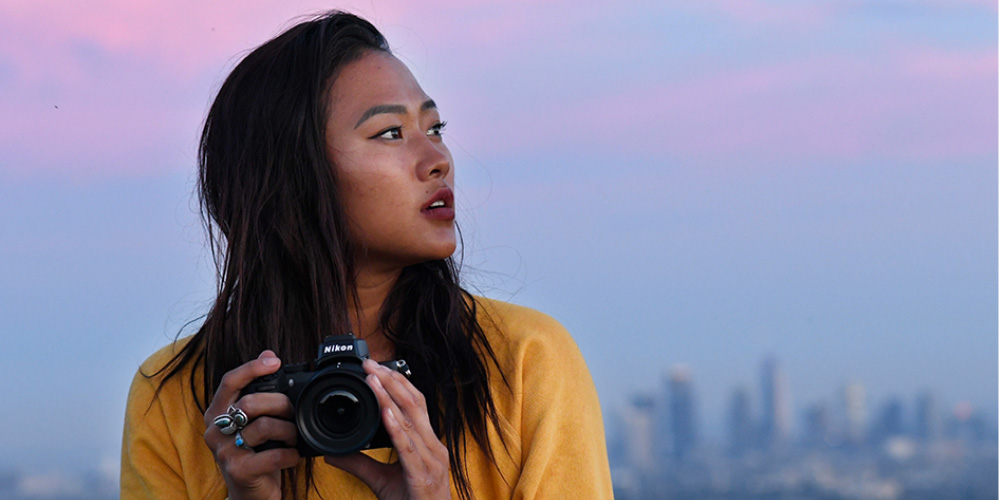 KEEP IT EASY
Forget fumbling with buttons or slippery surfaces. Great on the go, the camera is equipped with an ergonomic grip for a firm grasp and easy reach across the buttons. Form meets function with its cutting-edge aesthetics and design, such as the new mode dial that allows you to easily change shooting modes in a heartbeat. Designed with portability and comfort in mind, the Z 50 features a lightweight body frame that weighs similar to a regular tablet at approximately 450g.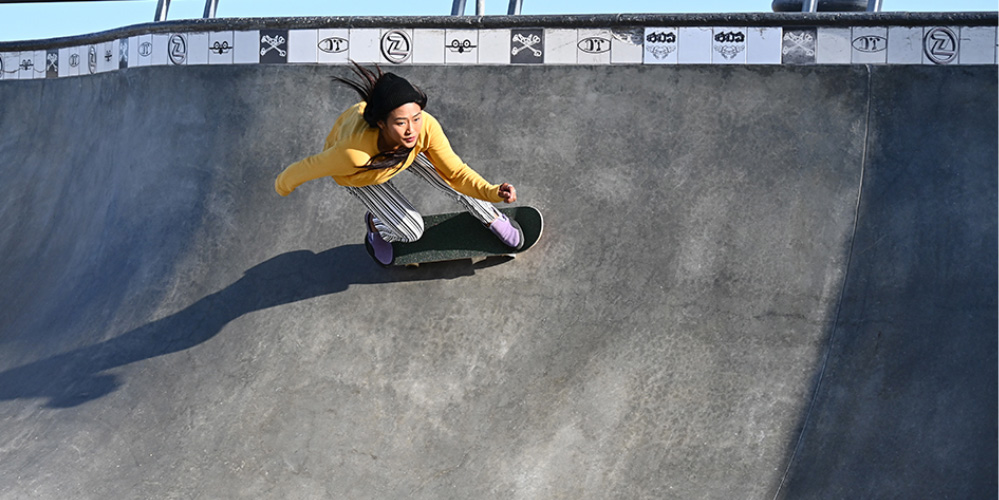 BE OUTSTANDING
Capture your passion with 20.88 million effective megapixels and the EXPEED 6 image-processing engine. Adopting the same hybrid autofocus (AF) system as the Z 7 and the Z 6, the Z 50 comes equipped with one of the first Nikon CMOS sensors that incorporates phase-detection AF. With 2091 AF points covering approximately 87% horizontally and approximately 85% vertically of the frame, easily capture moving objects, even at the periphery. For portrait shots where the clarity of the eyes matter, eye-detection AF is available and allows an intuitive selection of the intended eye focus, even when multiple people are within the frame.
Whether you're in a low-light environment, or on a night out, an ISO sensitivity of 51200 for stills, and 25600 for videos will ensure your images come out well lit. Express yourself even further with Creative Picture Control, a mode that offers 20 different creative options to make your stills and films more dynamic. Pair the Z 50 with the NIKKOR Z DX 16-50mm f/3.5-6.3 VR or NIKKOR Z DX 50-250mm f/4.5-6.3 VR to effectively reduce camera shake as both lenses come with dual detect optical vibration reduction which means every image will be sharper than ever.
1 With capture of APS-C size or DX-format images using single-point AF.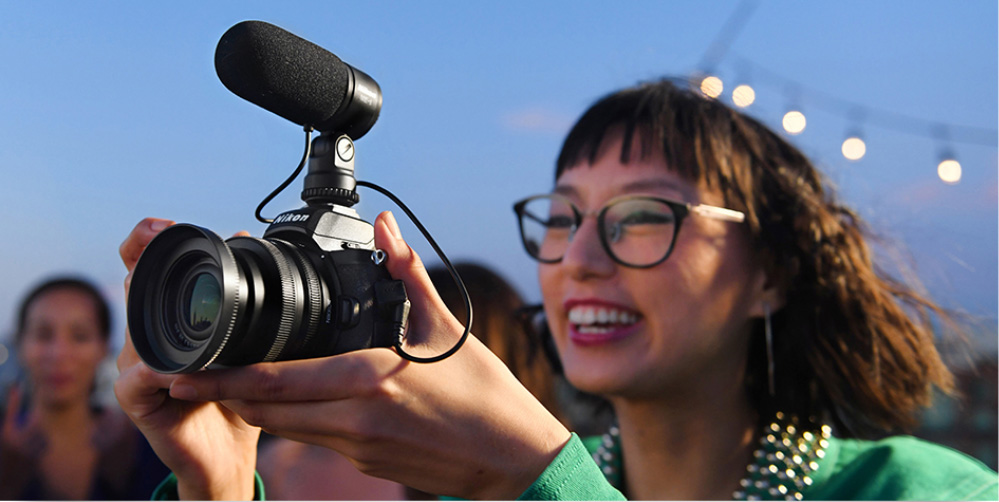 EXPRESS YOURSELF
For the vloggers and the content creators, smoother scenes help to immerse audiences into a three-dimensional world, drawing them further into the story. Capture your videos in 4K UHD with no crop at up to 30 frames per second. Experience full video functionality akin to the Z 7 and Z 6. Easily record in self-portrait mode with touch operation – perfect for vloggers. With the availability of time-lapse and slow-motion, explore a wealth of creative options with minimal need for post-production.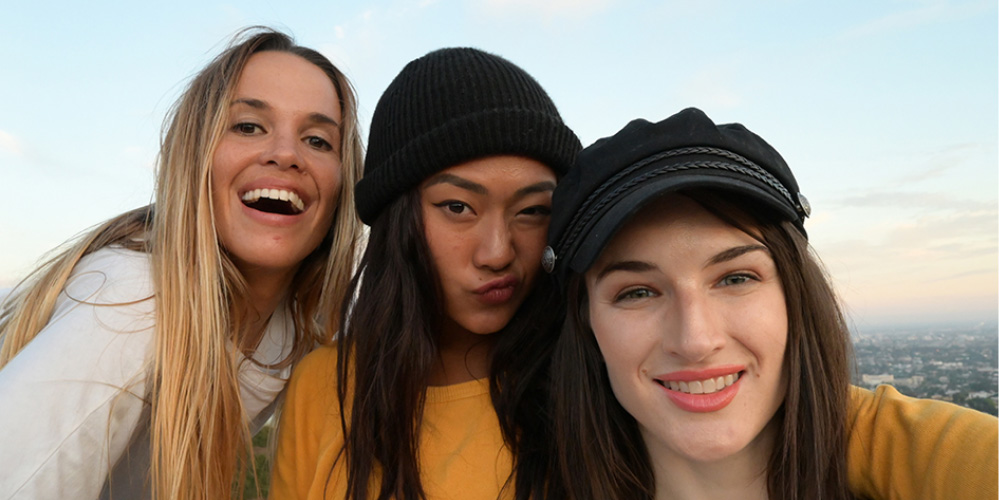 SEAMLESS SHARING
Shoot and share your creations seamlessly with SnapBridge 2.6. Enjoy remote shooting and easy transferring of your images and movies to compatible mobile devices for an even more convenient shooting experience.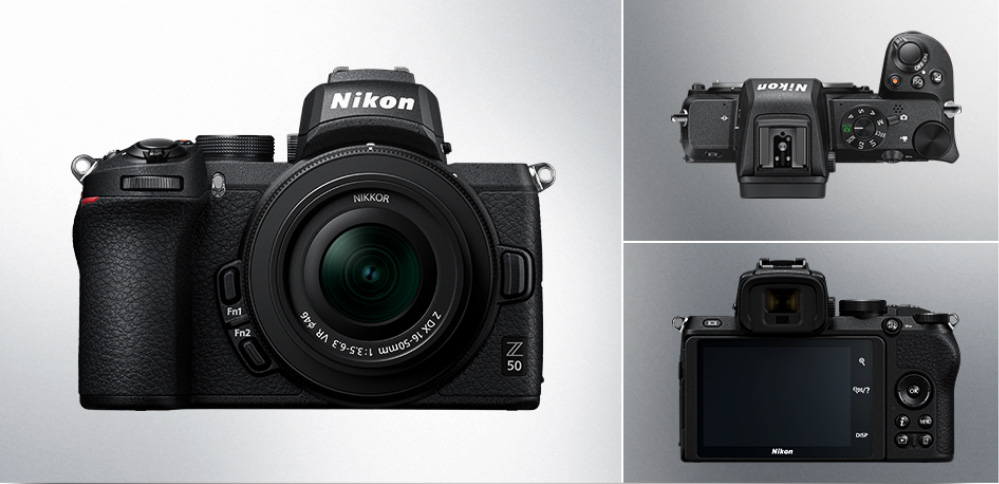 THE PERFECT PAIRING
Take your pursuits to the next level by pairing the Z 50 with the wide-angle to medium telephoto zoom of the NIKKOR Z DX 16-50mm f/3.5-6.3 VR or the telephoto zoom of the NIKKOR Z DX 50-250mm f/4.5-6.3 VR. For more options, explore the full S-Line range of the NIKKOR Z lenses and discover a new kind of optical perfection.
Step up to the next level
Stand out from the crowd with photos and videos so impressive, they'll inspire you to keep shooting and learning. Out of the box, you can leave things up to the camera and immediately start taking great photos and videos without the learning curve. As your skills develop, the D5600 offers plenty of room to grow with exceptional image quality, intuitive controls and powerful tools for pushing the boundaries of your creativity as far as they'll bend. Unlike others, with a battery lasting over 970 shots per charge, you'll be able to keep shooting all day long.
Bring your creativity to life with the new D5600. It features 24.2 effective megapixels, an EXPEED 4 image-processing engine, and an ISO range of 100-25600 that captures beautiful and vibrant imagery, Full HD videos and time-lapse movies even in low light situations. Inspiration also comes easy when you discover new perspectives with the vari-angle LCD monitor and intuitive touch interface. With Bluetooth® and the Nikon SnapBridge app*1 for automatic transfer of images to your compatible smart devices, the D5600 is perfect for the connected world.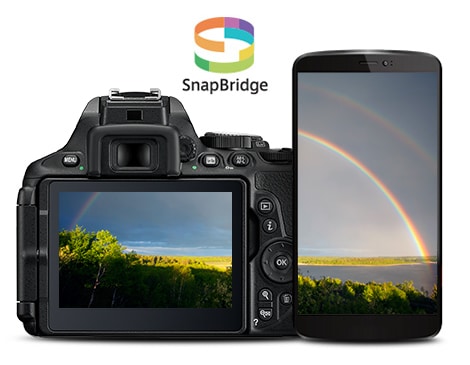 SHARE YOUR CREATIONS ON-THE-GO
Sharing your moments as they happen without missing a beat is effortless with the D5600. With a one-time setup through the free SnapBridge app, the D5600 wirelessly connects to your compatible smart device via the built-in Wi-Fi, Bluetooth, or NFC. The app maintains a constant connection, while automatically syncing still images for seamless online sharing. You can also use your smart device as an external monitor and shoot remotely*4 for instances when you want to be in the picture.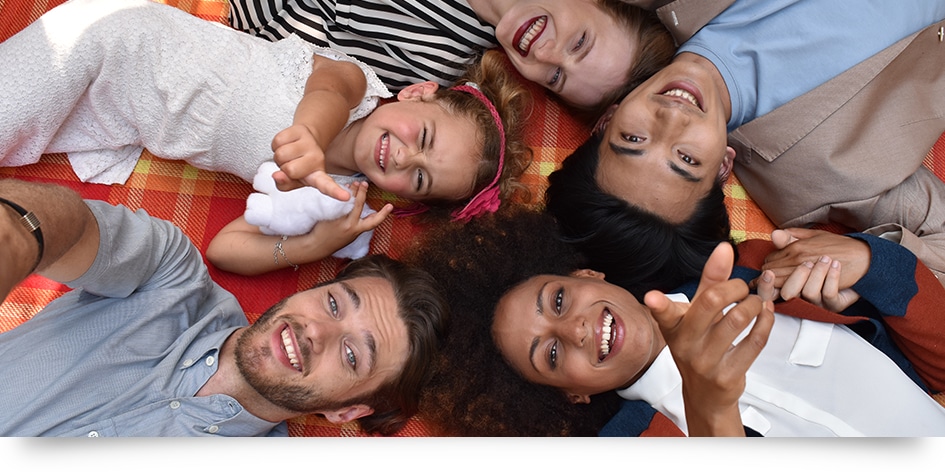 DETAILS AT ITS FINEST
Capture amazingly sharp and tonally-rich images and videos with the D5600's DX-format CMOS image sensor, designed without an optical low-pass filter to bring out the full resolving power of its 24.2 effective megapixels. Its EXPEED 4 image-processing engine also works to improve overall speed and performance in a variety of shooting situations. In dimly lit environments, the D5600's wide standard ISO range of 100 to 25600 allows you to achieve crisp and sharp images in which noise is effectively suppressed.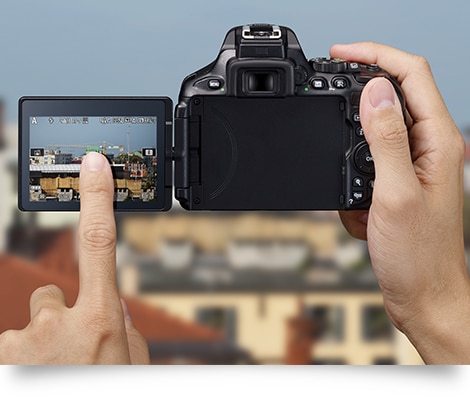 INTUITIVELY DESIGNED FOR EASY HANDLING
Enjoy ease-of-use and intuitive control with the D5600's touch interface. Scroll through images swiftly with the all-new frame advance bar, or easily trim an area of the image by pinching it out. The touch Fn feature lets you make adjustments to a pre-assigned camera setting using your thumb, without looking away from the viewfinder, including auto sensitivity control on/off switching.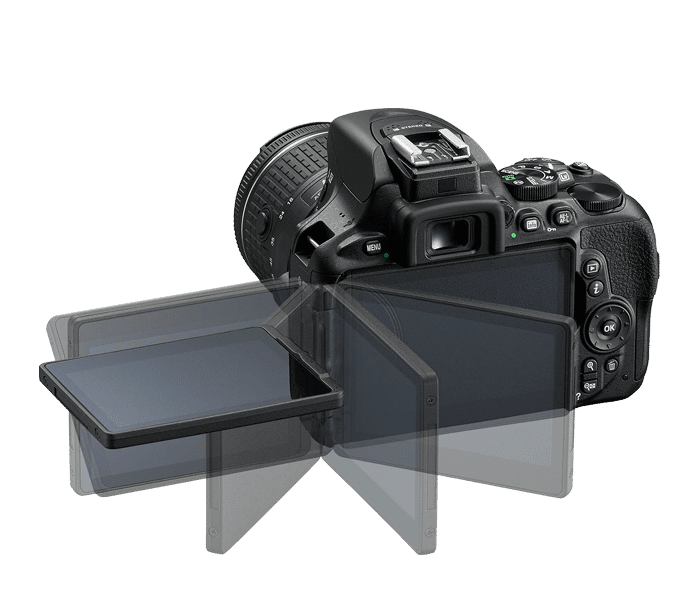 DISCOVER A FRESH POINT OF VIEW
Experiment with novel shooting styles from your very own perspective with the touch screen vari-angle LCD monitor that can swivel up to 180°. For that artistic finishing touch, simply trim, resize, apply filters and special effects right from your screen using the retouch menu.
CINEMATIC BRILLIANCE
Bring your stories to life and record Full HD videos at 1080/60p with tack-sharp details, vibrant colors and stereo sound. Discover new forms of creative expression with the time-lapse movie function, which transforms scenes and subjects into dramatic, high-speed sequences with smooth exposure variations entirely in-camera.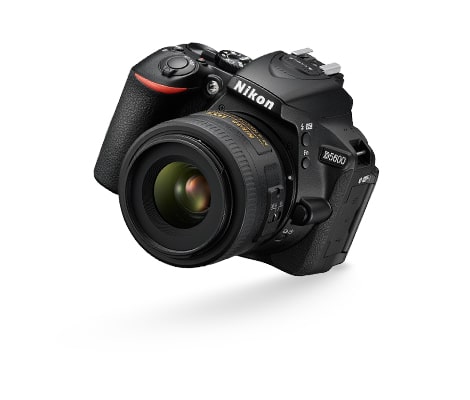 TAKE IT EVERYWHERE
Designed for portability, this lightweight camera features an innovative monocoque structure that is strengthened with a carbon-fibre composite material for outstanding durability. With a long-lasting battery life that packs 970 shots per charge, this camera is undoubtedly your perfect travel companion.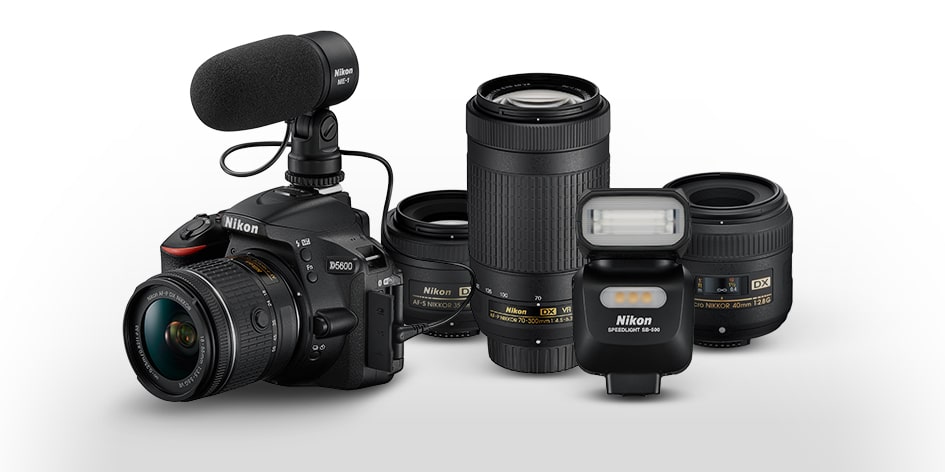 EXPAND YOUR HORIZONS
The possibilities are endless with the D5600's versatile compatibility with an ever-expanding range of NIKKOR lenses and accessories. No matter the subject or scene, there is a NIKKOR lens manufactured to the highest standards of optical quality, to suit all of your expressive photography needs.
FUJIFILM X-T200
Make the most of your everyday moments and never miss a chance to have a memory be part of your story. FUJIFILM X-T200 puts professional-level features at the fingertips of creatives, giving them a new light-weight and compact mirrorless camera body that features a high resolution EVF, quick and accurate face-detection AF, the power to create 24.2MP stills at 8 FPS, and even the ability to record 4K UHD video from almost any angle with its widescreen vari-angle LCD Touch Screen.
Incredible image quality for any situation
to make images exactly as you remember them
Large APS-C CMOS image sensor | Approx. 24.2 megapixels | Copper-wiring structure for better performance | Hybrid phase and contrast detection auto focus
Be ready for those spontaneous
moments with high-performace auto-focus​
Highly Accurate Face and
Eye Detection Algorithm
An updated Face/ Eye Detection AF makes focusing on individuals or groups of people quick and easy. This is even possible when the camera's LCD monitor is flipped out and it is used to make a selfie. Additionally, automated functions will allow the camera to be set to recognize and track the subject within the frame.
Great Low-Light
Performance
Achieve focus in dimly lit enviroments up to -2.0EV and get great image quality with low noise because of the advanced image processing provided by the camera's copper wire processor.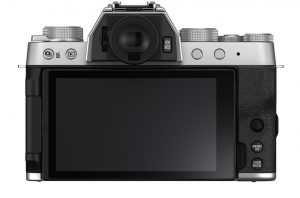 Touch Your Way to the Perfect Image
X-T200 is equipped with a vari-angle 3.5-inch/ 16:9 Aspect Ratio widescreen LCD touch-screen that can be opened and closed between 0 to 180 degrees and rotated between -90 to +180 degrees. It also provides an intuitive and responsive control over the camera's features and functionality and can be used to adjust a variety of settings, like brightness, background blur, Film Simulation effects, and image aspect ratios.
A Legacy in Color Science
Fujifilm's legacy in color science has given it legendary status among image-makers across the world. During its 85 year history, it has been responsible for some of the most iconic photographic films in history and this exceptional knowledge has been poured into the 11 digital Film Simulation modes installed into X-T200. Images made with these film simulations carry the look and feel of the actual films that inspired them, which are a great building block to sparking creative imaging making.
EOS M200 (EF-M15-45mm f/3.5-6.3 IS STM)
Explore More, Share More
The social influencer in you wants to deliver better content. The EOS M200 have you covered with its handy features that would help you achieve high quality images of up to 24.1megapixels and videos of up to 4K resolution.
The vertical video recording ensures that you are able to cater for the mobile platform. Coupled with the Smooth Skin feature, Creative Assist and Creative filters, you would be delivering the best of you wherever you are. The Eye Detection AF of the EOS M200 ensures sharp selfies even as you move. The ability to send images to your smart devices as you shoot, provides you the convenience of uploading your content to social media.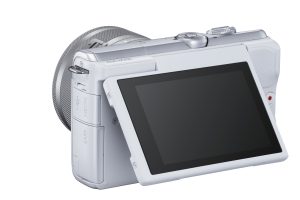 A Crew by Your Side
The Creative Assist would automatically set the camera to achieve the shot you envision with a few taps, selecting the brightness, background blur and colour, as though you have a personal photographer.
The EOS M200 have a Smooth Skin feature that would beautify your images, almost like having a make-up artist with you.
The self-timer and recording button on the 180degrees tilt-up touch LCD allows you to record yourself without actually having someone to do it for you.
Videos for Your Social Media
The EOS M200 is capable of recording in stunning 4K resolution (24p/25p), allowing you to share your experience in vivid qualities.
The vertical video recording that would seamless play in the correct orientation when exported to your mobile devices, reducing the need to manually do it. This allows you to focus on shooting quality vertical video content that would be more suitable for mobile devices.
Apart from being able to Frame Grab your favourite scene from your 4K recording, you can now shoot up to 120p (Full HD) for that slow-motion effect of yourself surfing the waves.
Staying Connected
Utilising the Bluetooth low-energy technology to stay connected with your smart devices after the initial pairing, the EOS M200 allows you to easily start the wi-fi connection to access your content without reaching for the camera that is tucked away in your bag in the overhead compartment.
The ability to upload image to your mobile device as you shoot saves you the hassle of manually uploading the images after. You would be able to curate the content quickly and share it on social media quicker as well.