Description
Simple Use Reusable Film Camera LomoChrome Metropolis
Preloaded with the unique LomoChrome Metropolis film, this reloadable camera is perfect for beginners and can be reloaded with any 35 mm film!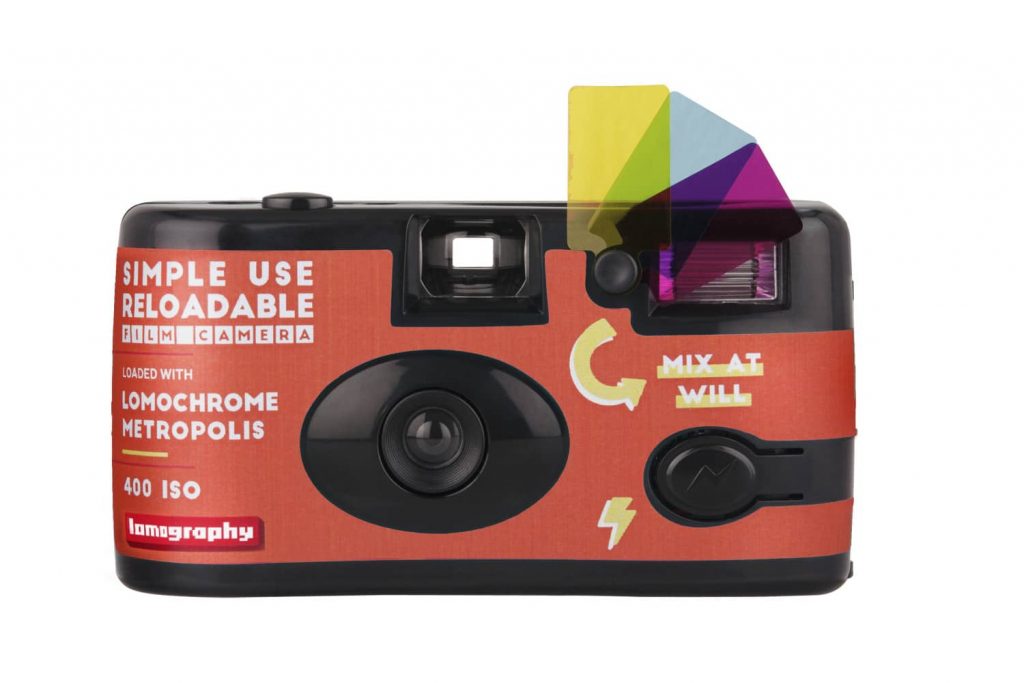 The Lomography Simple Use Film Camera is not a disposable camera — it's preloaded with different funky films and comes with Color Gel flash filters so that you can dive right into the world of creative analogue photography. Compact and equipped with a flash, you can capture the good times everywhere you go. It's perfect for parties, road trips, weddings and more!
Easy to use and preloaded with LomoChrome Metropolis ISO 100-400 Film, it will produce stark color shifts and muted tones with #Nofilter needed.