Photo Op Photographer Spotlight
At what age are you supposed to forget about your dreams, or even start pursuing something new? "Here's a hint. Never."
As history has told us time and time again, there is no such thing as being late to starting something new. The likes of Martha Stewart, who started on Wall Street before publishing her first book and diving into cooking and television, or Vera Wang who was an accomplished figure skater and fashion editor before deciding on becoming a designer.

These amazing people transcended the boundaries on what can be done later in life. And such is the case also of our Photo Op Featured Photographer for this round, Annabelle Casiño Chavez.

An accounting graduate by trade, she has worked in the retail industry as vice president for more than twenty years under a firm which sells imported shoes and clothing. Today, she is currently the director of their homegrown business, Mozu Cafe and Mozu at Ming's.

She looks back during those times saying, "I wish I was into photography that time because the nature of my work required a lot of travelling."

Photography was not her cup of tea at first, but she discovered it literally by accident — she broke her wrist from dancing, a hobby that she wholeheartedly embraced nine years ago. Her physician who was looking into her case was much into photography, and that sparked her interest in the craft. She asked him a good recommendation for a camera to use on her upcoming trip to Turkey and the Nikon D7000 was her physician's "prescription".

"So I was taking my first photos without any knowledge on how to use it, I remembered I used only one setting of my cam for the whole trip," she jokingly recounts.

When asked what attracted her to photography, she had this to say: "I was attracted to photography because I can express my feelings, capture the moments, connect us to our past, see the lovely things in life and tell my stories."
"One of my most memorable images taken, as this was during my birthday in Lofoten, Norway. A very cold day made better whilst shooting around with friends. (Nikon Z 6 + FTZ + 16-35mm f/4)"
"This image won and was published by National Geographic Your Shot. (Nikon D610 + 24-70mm f/2.8)"
Starting, she always wanted to take everything beautiful around her — from portraits to landscapes, to nature and travel. However, the subjects of her interest change too. "Right now I like to take photos of nature and travel; it gives me joy, it's an ever-changing subject. It is relaxing and I can be at one with nature," she shares with us.

With our interview with Ms. Annabelle, she truly exudes the qualities of a great photographer. We asked her on what's the best thing about being a photographer and what her basic and most important principles as a shooter are, she masterfully answers, "My basic principle is all about light, so I make sure I get the exposure almost right." That is very well said indeed.

Many photographers often say that they take inspiration from the world around them. But when asked the same question, Ms. Annabelle has this wisdom, "Nothing inspires me more than captivating the world using my camera and showcasing how stunning the world is and sharing this experience with everyone."
Being a photographer, she is truly a league of her own, even to her peers. She has always considered photography as something that transcended well into her personal life. She is always perked up to go shooting, even travel to far-flung places just to take photos. "Photography gets me active, exercises my brain, enables me to document my life and other people and I was able to meet amazing friends through photography."

With the eight years that she has been shooting, she has had her fair share of unforgettable moments. One of them was her latest trip to Lofoten in Norway. Ms. Annabelle has always been afraid of very cold temperatures. Being near the Arctic Circle, where temperatures usually dance around negative degrees celsius, she recounts that her recent trip there helped her overcome the fear of being in a cold place. Shooting the entire day whilst celebrating her birthday with great friends and simply taking photos made that experience all the more memorable.

When asked of any words of advice for young budding photographers, another nugget of wisdom from Ms. Annabelle comes to light – "Shoot often. Daily if you can. Shooting regularly will teach you to use your camera more effectively than any tutorial. Also, share your images to your friends and ask for feedback which is important for your artistic growth."
What's in your bag?
I travel light because I want to enjoy taking photos, so I only bring my Nikon Z6 and my all-around lens, the Z NIKKOR 24-70mm f/4 S, an extra battery EN-EL15b battery, an extra XQD card, my lens filter holder, a graduated neutral density (GND) filter, and a lens cloth cleaner.

But when I join photo safaris, I bring along the Z NIKKOR 14-30mm f/4 S too. This always ensures that I can capture beautiful moments and to tell a story thru my photos after a trip.
Starting late into your craft is never a hindrance. So what are you waiting for? Grab that camera today and start taking photos.

IT is never too late to take on a new hobby and be an inspiration!

And to you Ms. Annabelle, we hope to see more of the world through your lens and with your future travels!

CONTACT DETAILS
Tao Corporate Center
13 J. Cruz St. Brgy. Ugong
Pasig City
Landline: (02) 8836-5899
Monday - Friday
9AM - 3PM
Mobile (Smart): +63 968 4494731
Mobile (Globe): +63 977 6269859
Viber: +63 977 6269859
(Monday to Friday from 8am to 5pm)

NAVIGATION

Copyright © 2021 ThinkDharma, Inc. All Rights Reserved.

CUSTOMER SUPPORT
We are here for you!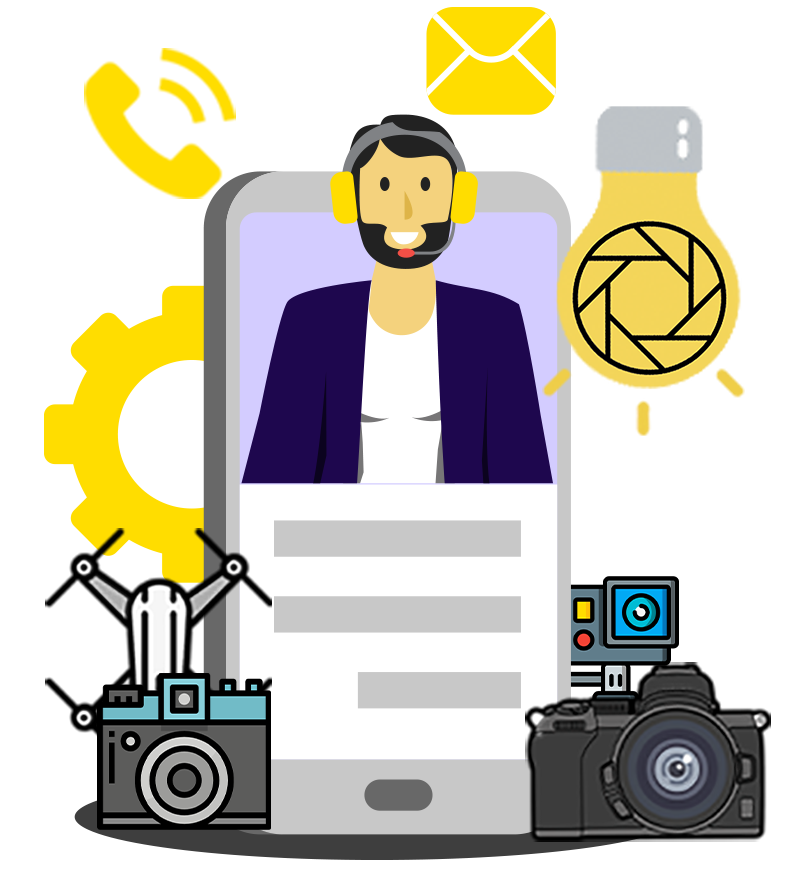 EMAIL US! (CLICK HERE)
CALL US VIA LANDLINE AT:
+63 2 8836 5899
(Monday to Friday from 9am to 3pm)
CALL OR SEND US AN SMS THRU:
Mobile (Smart): +63 968 4494731
Mobile (Globe): +63 977 6269859
Viber: +63 977 6269859
(Monday to Friday from 8am to 5pm)