Photo Op Photographer Spotlight
When was the last time you followed your passion until it turned into your profession? For many, this concept may sound outlandish, even borderline absurd. But to the lucky few who have turned something they loved into a profitable career, even finding time to express oneself creatively, it is certainly such bliss.
Take for example our Photo Op featured photographer for this round, Edwin F. Hermoso. From his humble beginnings of being a young student in the eighties, he became a practitioner and a professional photographer. Join us as we turn back the hands of time and catch a glimpse of how photography has shaped Edwin to who he is today and what is in store for him in the future.
More than a decade of his career was dedicated with the company. Mentors and colleagues and other professional photographers from Kodak became close friends, many of whom even gave him a chance to "get his feet wet" and try out shooting alongside them. "And from then on, I have not looked back since! In between other small businesses, my photography has evolved from weddings, to corporate events, products and even sports. Nowadays, the business has evolved such that I am able to connect seasoned fellow photographers with clients who need reputable and competent practitioners," he joyfully tells us.
While many of us from a young age get attracted to photography because of a family member, perhaps your father or your uncle owned a camera, Edwin's path to discovering photography took a slightly unconventional route. "As a young boy, I was fond of making military scale models and dioramas. I once saw a Japanese publication where they had photos of what I thought were war time pics, only to find out they were actually made with scale model kits and very realistic lighting," chuckling as he recalls this story of his. From that moment on, he looked at photography with passion and tried to emulate the photos that he saw. But, being a young child, he could only get his hands on a Kodak 110 Instamatic camera. Slowly, he amped up his know-how through reading books and other publications which centered around photography and its concepts. It was not until high school that he got hold of an SLR camera with an accurate light meter. And the rest, as they say, is history.
29th SEA Games 2017, Kuala Lumpur, Malaysia (Nikon D700 + Nikkor 300mm f/2.8 VR @ f/2.8 1/500 ISO6400)
Prime Minister Narendra Modi of India, Speaking at the 2017 ASEAN Summit in Manila. (Nikon D750 + Nikkor 70-200mm VRII @ 200mm f/4 1/125 ISO 1250)
Personally, Edwin feels that his own practice gravitates towards shooting corporate events and sports. "I enjoy capturing the emotions of people at an event: it may be the wide-eyed surprise of a bride or the tight congratulatory hug of an athlete and her coach, the stern look of a speaker at the podium, the upraised hands of a preacher at a sermon, or the grimace of a gymnast executing a tricky skill." Such fleeting moments that he masterfully captures with his camera.
Being a professional photographer has its perks – he gains great access to notable places and people. But with that privilege, also always comes the responsibility of being respectful – to the security team, the staff, all the way up to the VIPs. He also needs to be assertive enough to get "the job done." Edwin shares, "if you're considering going pro, and you already have your photography technique down pat, what will differentiate you next is how you live up to the title 'professional'." Indeed, such a golden piece of advice for those who are looking to dive into a career in photography.
Being a photographer for the longest time, Edwin shares that what inspires him to create beautiful images or capture emotions that trigger memories for those who see his images is the thought of making his photos "tell their own story." According to him, the most impactful images are those that do not need a title to give a reference to what the image is all about.
Our interview with Edwin was truly filled with numerous nuggets of wisdom and amazing stories. He is a photographer that truly is not afraid to share his knowledge in the field. We asked him what words of advice he had for aspiring photographers. He shares, 1) Master your camera's controls, its capabilities and limitations by shooting as much as you can. 2) Aim to shoot it right, straight out of the camera (SOOC), so there will be little need for post processing. 3) Learn to use imaging software like Lightroom, that allows you to sort, make minor exposure and cropping corrections, resize and tag photos easily. 4) I regret falling into the GAS (Gear Acquisition Syndrome) trap. I found out that though pro gear makes your job easier, it is not a guarantee that your photos will improve by leaps and bounds."
Having numerous experiences in shooting live sports, Edwin has truly amassed many breathtaking images. But to him, the photo that is most proud of is of Carlos Yulo. "This 'Superman' image of 2019 World Artistic Gymnastics Champion, Carlos Yulo on Still Rings, is from a sequence of 288 pictures taken at the 30th SEA Games, Manila on Dec 1, 2019. More than 1/3 of the sequence, includes a riveted steel post that holds up the stadium, on frame right. This uncropped image barely misses that post on the right and captures the downward motion of the gymnast at mid-stream. There was this one spot, directly across the post from the opposite side of the coliseum, where the angle was just right. Yet, as you follow the athlete's movement, inevitably the post comes into frame. Deciding to go longer for this shot allowed for a little more isolation vs. a 70-200mm F/2.8." This image was captured none other than the venerable Nikon Z 6 with a NIKKOR 300mm f/2.8 VR at 1/600" f/2.8, ISO 3200).
What's in your bag?
Being a photographer whose main genre include events and sports photography, Edwin usually carries around a lot of gear. He usually totes around a Nikon D700, D800e, 14-24mm f/2.8, / 24-70mm f/2.8 / 70-200mm f/2.8 VRII, 60mm f/2.8 Micro, 2x SB800, Spare Batteries, Cards, Gaffer tape, gels, remote triggers, wires, cleaning kit.
His basic indoor events shoot kit is comprised of the three fast zooms: the 14-24mm, 24-70mm and 70-200mm VRII. "I need to be prepared to shoot wide-open under available light whether for tight head shots with a tele, or huge group shots with at 14mm. Flash is optional, but sometimes, I get requests for impromptu portraits and off cam flash is easy using triggers or the Nikon CLS system and a 24-70mm AF-S. The SB800's are faithful and durable friends and are almost indestructible and 'bagsak' proof. A 60mm Micro is present, for close shots of awards, medals and details and doubles as a back-up portrait lens," he shares with us.
Following your passion and turning it into your profession is truly a large undertaking. But sometimes, all you need to do is take that leap of faith and let nature take you to greater heights in your craft! To those who are thinking about doing a career in photography, why not take the plunge?

And to your Sir Edwin, we hope that you would inspire more people through the stories you tell with your images and the nuggets of wisdom you impart to those who tread the same path as you!

CONTACT DETAILS
Tao Corporate Center
13 J. Cruz St. Brgy. Ugong
Pasig City
Landline: (02) 8836-5899
Monday - Friday
9AM - 3PM
Mobile (Smart): +63 968 4494731
Mobile (Globe): +63 977 6269859
Viber: +63 977 6269859
(Monday to Friday from 8am to 5pm)

NAVIGATION

Copyright © 2021 ThinkDharma, Inc. All Rights Reserved.

CUSTOMER SUPPORT
We are here for you!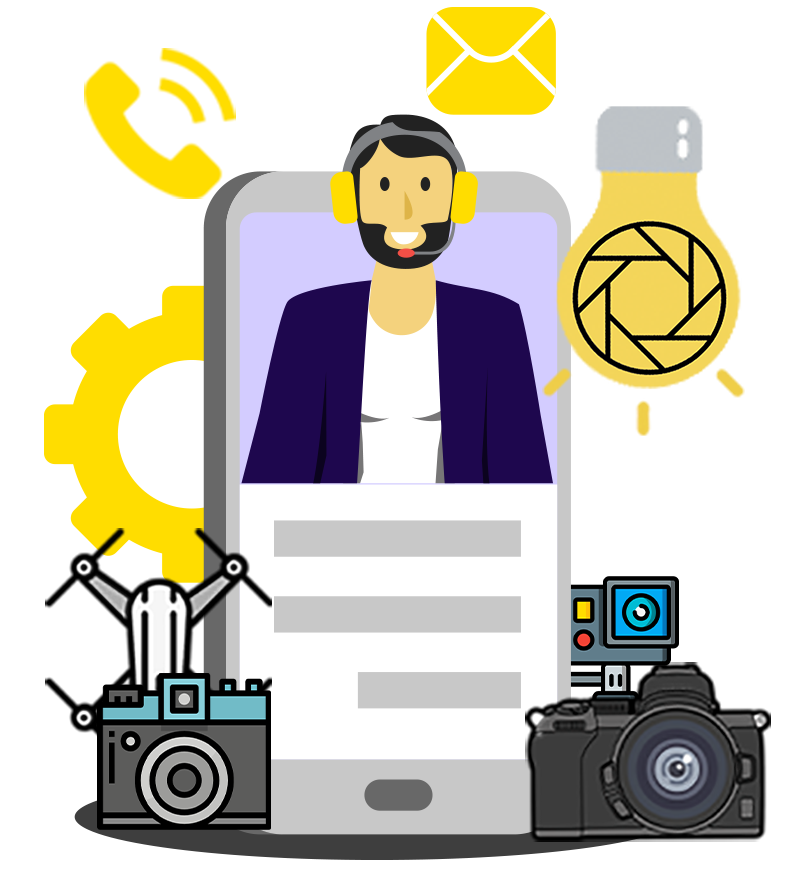 EMAIL US! (CLICK HERE)
CALL US VIA LANDLINE AT:
+63 2 8836 5899
(Monday to Friday from 9am to 3pm)
CALL OR SEND US AN SMS THRU:
Mobile (Smart): +63 968 4494731
Mobile (Globe): +63 977 6269859
Viber: +63 977 6269859
(Monday to Friday from 8am to 5pm)