Photo Op Photographer Spotlight
For many of us, our professional life never mirrored our hobbies and interests. Most often, there is even a stark contrast between them. Still, with our professions, it enables us to fuel the passions of our hobbies. An escape you may call it, but it still gives us a breather of some sorts to express our creative side.
Take for example our Photo Op Featured Photographer for this round, Erick Dantoc — a B.S. Computer Science graduate from the Polytechnic University of the Philippines, he then went on to pursue further studies at the College of St. Benilde in Supply Management, majoring in Purchasing and Logistic Operations and is currently employed with the Procurement Department of a leading port operator in the country. Truly a high-pressure position for a professional career, but he still found the opportunity to further develop his passions for photography, starting some twelve years ago using a Nikon D80.
For Erick, the genres of landscape, cityscape, and concert photography have caught his fancies, and is currently pursuing these paths in photography. "I love these genres because I am a traveler and also a music lover (I played drums back in college and I am currently collecting music records) — a combination of my love for traveling, music, and photography," he says.
During our interview with Erick, we went and asked him what is the best thing about being a photographer. He had this to say: "…the best thing is that we see something special to an ordinary things or event – we notice the details, we see the beauty to almost everything, we capture a memory that can last forever and have the ability to share with other people; we express ourselves, we tell stories through our images, and many more. For me, photography is an art, and rules need not apply. There are guidelines but these are just recommendations."
Taken at our rooftop, during the 2nd Hard Lockdown in Tondo. I always watch the golden to blue hours and shoot whenever there is a good light. (Nikon D750 + 16-35mm f/4 VR)
This photo is also featured in Nikon Ph Facebook and IG Social Media Account. Long exposure of Jones Bridge, Post Office and Pasig Bridge. (Nikon D750+16-35mm f/4 VR)
In the past interviews that we have conducted for our featured photographers, they have said that they find inspirations from friends, families, and even colleagues. But for Erick, he says that there is no singular thing to which inspires him to take photos, but he simply takes them while in the mood. "My output is entirely different when I am "in the zone" as compared to simply taking photos for the sake of it."
Moreover, when asked on how photography has inspired his life, he has this to say, "Photography has indeed changed my life – I was able to see the world from a different perspective." And that paradigm shift has truly benefitted him tremendously in other aspects of his daily activities.
Two years ago, with the constant innovations and improvements he has been investing upon himself for his photography for the past decade, he has successfully won the prestigious title of Photographer of the Year in his photography club, Pinoy Photography Organization, or better known as PiPho. He considers this his first real award in photography. A year after that, in 2019, he assumed the Presidency of the club, paving the way to bettering himself through challenges that came with the position.
One my genres is Music / Concert Photography. Shooting concert is also about light and the performer's act. Pinoy Rock Legend, Ely Buendia playing in a music festival with one of his bands, Pupil. (Nikon D750 + 24-120mm f/4 VR)
What's in your bag?
When traveling, I love packing light. I only carry my Nikon D750, Nikon 16-35mm f/4 VR, 24-120mm f/4 VR lenses, and landscape filters.
When I need extra camera equipment in shooting concert, I also bring my D7000, Nikon 80-200mm f/2.8, and Nikon 50mm f/1.8 lenses and SB900 Speedlight.
We here at Photo Op wish your photography journey a success, Erick! Cheers to more mountains to scale, and to more amazing images to capture!

CONTACT DETAILS
Tao Corporate Center
13 J. Cruz St. Brgy. Ugong
Pasig City
Landline: (02) 8836-5899
Monday - Friday
9AM - 3PM
Mobile (Smart): +63 968 4494731
Mobile (Globe): +63 977 6269859
Viber: +63 977 6269859
(Monday to Friday from 8am to 5pm)

NAVIGATION

Copyright © 2021 ThinkDharma, Inc. All Rights Reserved.

CUSTOMER SUPPORT
We are here for you!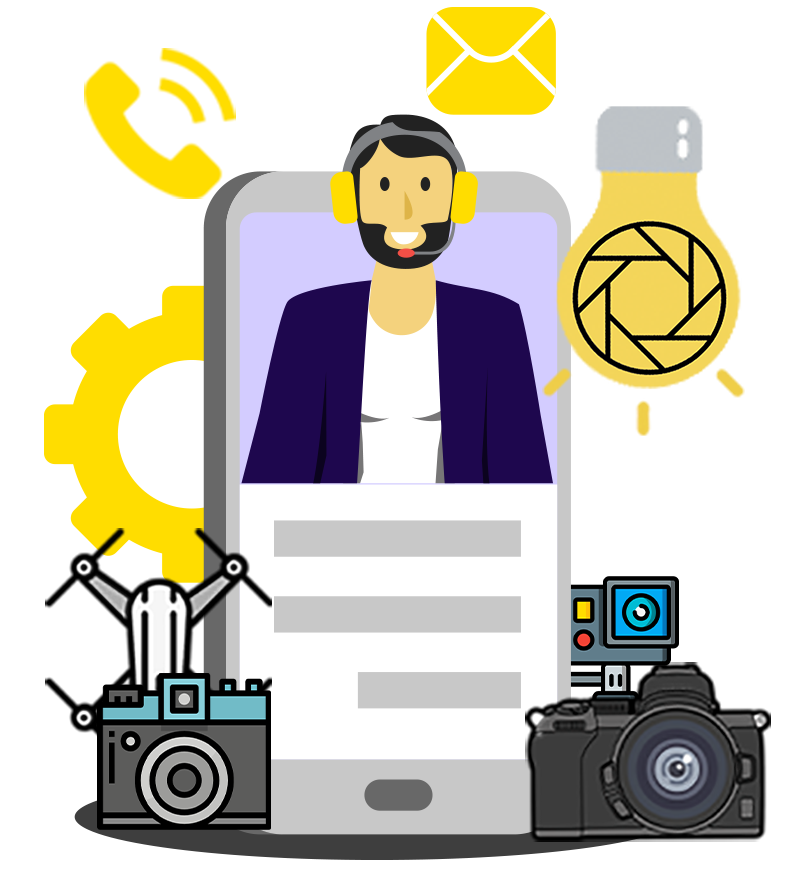 EMAIL US! (CLICK HERE)
CALL US VIA LANDLINE AT:
+63 2 8836 5899
(Monday to Friday from 9am to 3pm)
CALL OR SEND US AN SMS THRU:
Mobile (Smart): +63 968 4494731
Mobile (Globe): +63 977 6269859
Viber: +63 977 6269859
(Monday to Friday from 8am to 5pm)