Photo Op Photographer Spotlight
Happy New Year from all of us here at Photo-Op! It is truly an amazing opportunity for us to share with you the work of up-and-coming talents you ought to look out for this 2021! The new year signifies a fresh start – a new beginning and another opportunity to be teachable and to train oneself in improving in the art of photography and videography.
Many of us, undoubtedly, promised to have a New Year's resolution centering around learning photography or videography at some point in our lives. This is because a lot saw photography and videography as something that can be self-taught. With the numerous materials, classes, and even resources readily available at our disposal, it is quite easy to dive into learning this craft. Still, to those many who dove in headfirst, so few have managed to learn the ropes and continue further.
By 2010, my dad bought the Nikon D5000 kit and it was our family's very first DSLR. I was only limited to using it when my dad was around for adult supervision. He never actually got the hang of using it outside of AUTO mode even till now. Still, I am very glad that I was able to kickstart furthering my skills to greater heights," he excitedly shares with us.
One funny anecdote he shares, "I remember sneaking into my parent's room whenever they were away just to mess around with the D5000. I would secretly play around with it all the time and delete the files afterward, so I don't get caught." Back then, he used to do perform magic which he says was his serious hobby growing up, with some of the "better" photos he took was of his self-portraits doing playing card tricks. "I would set up the D5000 on a tripod, put it on timer mode, on AUTO, and I would take endless photos with the on-camera flash and for some reason, the motion would freeze sometimes, and for some, it wouldn't. That always had me thinking, so I kept messing around with it to figure out what settings I needed to recreate the same effects I got on AUTO." At 15, when the internet got more accessible to many, Forresty also used this as his springboard to learn and better understand the exposure triangle and further increase his acuity when using manual mode.
It was international coffee day and I really couldn't help but show my love and appreciation for coffee despite my schedule being all over the place. I took this photo at home with the Nikon Z50 adapting the Nikkor 50mm F1.4G with the FTZ adaptor
I just really love the mood and composition of this photo and how the light at the back created the shadows on the background. This was shot in my home studio with the Nikkor 16-50mm f/3.5-6.3 Z lens with the Nikon Z 50.
Through the years that followed, Forresty expanded his horizons and began experimenting with various photography genres. He has now settled and has been focusing his energies on commercial photography. "I enjoy communicating what brands hope to convey about their products through photos and videos; being able to deliver certain emotions and ideas through the craft and be able to instill ideas and tell stories is my passion." His favorite subjects in photography are congruent to the things he is also equally passionate about – sports and coffee. "I especially enjoy these as my subject since it is also a way for me to express how much I love coffee as a drink, as a craft, as a lifestyle. The same goes for sports as I have lived most of my life staying active, running, and continuously trying new things to keep myself healthy and strong. Seeing the dedication of fellow athletes in their sport inspires me to take better photos of them in their nature," he narrates to us.
Forresty has imbibed the qualities of being a great photographer and content creator, turning it into a lifestyle. "I am always hungry," he jokingly tells us. "Not of food, but rather for passion." He adds,
Photography taught me that there will always be people better than me in what I do in everything that I do and that tells me that I will always have something to work on and be better at, not to be better than others but to better myself.
Growing up, Forresty admits to us, that he has the strictest parents. "I was always kept close to them and they really would never let me go on trips on my own." But when a work project entailed them to travel to Singapore, he and his team flew abroad to fulfill the requirements of the project. Consequently, he found himself standing on a spot around Marina Bay, taking in the sights and capturing the light show and cityscape. He realized, "I made it out there with my own work, my own pocket, and that all our hard work paid off and have gotten me to that point at such a young age." And that is his truly unforgettable experience in doing this craft he loves ever so dearly.
Diving into something like photography can be intimidating, not only for the technicalities but to be able to excel in this craft. Forresty has this to say to those who are also aspiring to get into the craft, "Just pick up your camera, learn, and take photos. You have got nothing to lose; you're taking that photo for your satisfaction and not to please other people." Forresty also adds, "Everyone starts somewhere and the point here is you just have to start. There won't be assurances of where it'll lead you and I think that's exactly the beauty of it — it's to let your passion for the art drag you where it wants you to be and it's your task to keep it running by always learning and by always be trying to be better.
A lighting and creative product photography practice done in my home studio taken with the Nikkor 16-50mm f/3.5-6.3 Z lens with the Nikon Z 50.
What's in your bag?
I used to carry the Nikon D7500 with me and I upgraded to the Nikon Z50 earlier this year as I found myself doing more video work.
I also narrowed down my set up as I approached more studio work.
The Z50 is super light and compact, it lets me carry it around everywhere without being too flashy, I can also vlog around with it whenever I want to which is also why I carry around my 16-50mm f/3.5 – 6.3 Z lens. It's really super versatile and that extra 2mm from the usual 18mm is something.
I also always have my FTZ adaptor together with my AF-S Nikkor 50mm 1.4G for the sharpest of images and those buttery, bokehlicious photos. It's really perfect for portraits and I also often use it for creative product photos and video. And of course, some extra batteries since you can never have enough of them especially outside and when you're also shooting lots of video.
Forresty is truly a gifted photographer and creative artist in his own right – one who is indeed worth emulating and looking out for this 2021. We wish you more shoots and we're excited to have been able to share your story with the world! Keep on shooting!

CONTACT DETAILS
Tao Corporate Center
13 J. Cruz St. Brgy. Ugong
Pasig City
Landline: (02) 8836-5899
Monday - Friday
9AM - 3PM
Mobile (Smart): +63 968 4494731
Mobile (Globe): +63 977 6269859
Viber: +63 977 6269859
(Monday to Friday from 8am to 5pm)

NAVIGATION

Copyright © 2021 ThinkDharma, Inc. All Rights Reserved.

CUSTOMER SUPPORT
We are here for you!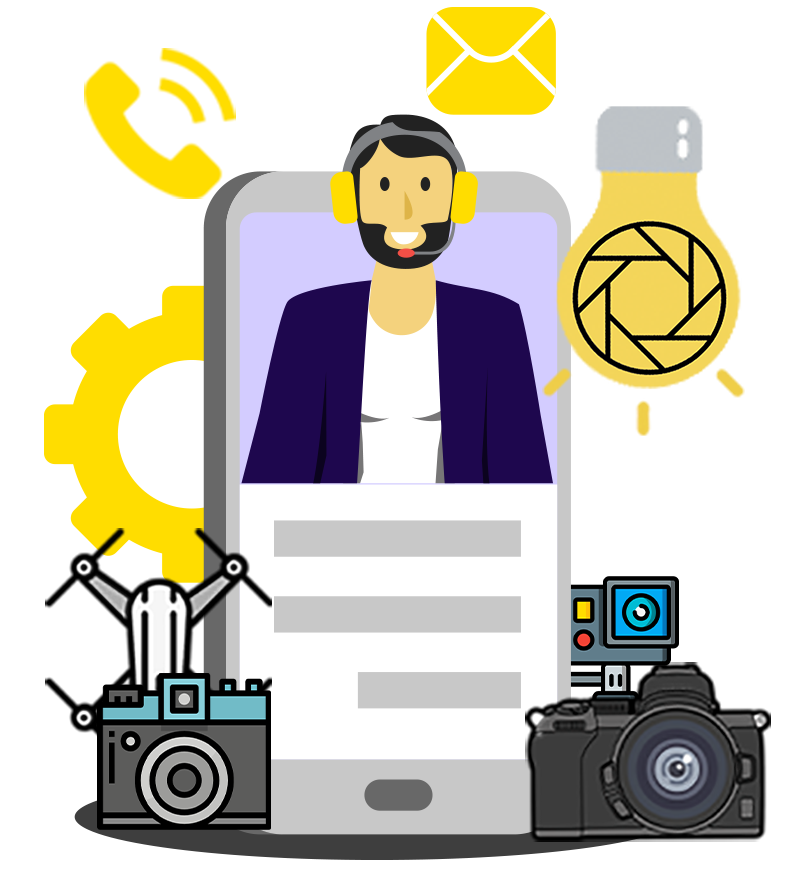 EMAIL US! (CLICK HERE)
CALL US VIA LANDLINE AT:
+63 2 8836 5899
(Monday to Friday from 9am to 3pm)
CALL OR SEND US AN SMS THRU:
Mobile (Smart): +63 968 4494731
Mobile (Globe): +63 977 6269859
Viber: +63 977 6269859
(Monday to Friday from 8am to 5pm)