Photo Op Photographer Spotlight
Computers truly bridge man in so many different ways and at very different levels. Come to think of it, computers indeed are a part of our daily lives.
Many, believe it or not, embrace this technology to be their way of life that they dedicate in the study and a profession for it.
But, how does one who is truly inclined in the propagation of Information Technology also became a lover of capturing beautiful vistas and sceneries? Read on to find out more about our Photo Op Featured Photographer for this round, IC Quintos.
A well-decorated Information Technology graduate from Adamson Univerity, and currently working as a Full Stack developer with an IT firm in Makati, Ivann Cris (or better known in photography circles as IC) began his journey to photography much like many us. With the drive to capture moments, place and events, he like most of us began to shoot anything and everything that interested him. "I had my first camera when I was in college, starting to learn the camera by shooting everywhere I go and joining all these "Photo walks" as much as I can."
Landscape photography has been the niche that IC has grown in so much. When asked why he loved shooting landscapes, he had this to say — "I see stories, emotions, and meaning in what is in the landscape. I always create visions of art through landscapes using different elements available in our environment. We sometimes feel something where one cannot put into words, and sometimes feel that you're in a certain place. I want to create that place, and put it into a frame so I can revisit it whenever I want."
Photography of course, like all forms of art, has its merits. However, for IC, he rarely focuses on the technical aspect of photography but instead devotes his time perfecting the artistic side of it. "Creating art is the passion, Photography is the medium. My photography always starts with a vision, it's the inspiration for the idea that I create in my mind. I plan time, places, events, and techniques based on what I want to create", he shares with us. His mentor tells him that there is no "better photographer", but rather a "braver artist". For IC, photography is the product of his emotions, ideas, and inspirations that makes him create the vision to produce the photo he wants to create. "My photography should reflect me as a person, my stories, and my inspirations", he relates to us.
"Dream stage" was captured at the summit of Mt. Pulag it reflects how we dream at the top of everything in our life. it's stars above the clouds on top of a mountain. This photo was captured using my Nikon D750 + Nikkor 16-35 F4
"Playground of the Gods" was captured in Mt. Pulag, it was 4 hours of cold, freezing experience. I visualize Mt. Pulag as the Play Ground of the gods so I wanted to capture it's beauty from below and show it's majestic features. I used a Nikon D750 + Nikkor 16-35 F4 for this photo.
IC says that he is inspired by people who create art, not exclusively in photography but in other forms and mediums as well, like music, sculpture, paintings and the likes. "They help me grow as a person, and as an artist. I'm inspired by people who have so many stories in life and they were able to put it into art. I never get tired of that amazing feeling, when I create the photo that I've been wanting to create, from vision to study, through execution and finally to print." Many people who give inspiration to IC to enable him to improve in his craft include his friends and mentors, including Raymond Cruz, Red Ognita, brothers Cris and Win Magsino, Jay Jallorina, Fitz Borre, Marvin Grey, Jay-Rness Ceria, and many more. There are also a lot of international artists that inspire him such as Elia Locardi and Daniel Kordan, giants in their respective fields of landscape photography.
Being a practicing photographer for the past several years, the life and ideals of being a lensman have truly been part of the life of IC. " I was able to appreciate small things in life, the simple patterns life create — the sunset on a highway, the building reflections in the water, the clouds' movement, the waves, and everything that surrounds me. Photography has helped me calm myself, reflect on the things around me and meet new people who see things the way I do", he gladly recounts.
When asked what his most unforgettable photo experience was, he excitedly shares, "I took the "Brewing Storm" (which has been featured in Nikon Asia's IG page) in Baler. I started placing myself on a low tide at five in the morning, placed my tripod camera and I have my bag with me just waiting for the right light and time to capture what's in my vision. However, when the sun is about to rise, the tide started to rise and it's already reaching my waist and the waves are crashing against my tripod. It was a scary experience, the fear of losing my camera and also the fear that I may also be eaten up by the waves. I had to endure because if I don't the photo would not be born." This photo was also his most favorite image of all the photos that he has taken by far. It was the "eye-opener" photo for him, enabling him to create an image he envisioned. IC tells us, "I studied techniques, timings, and the story I want to put in the photo. I used a Nikon D750, Nikkor 16-35 F4, Nisi V5 Filter System with CPL + 6 stops ND filter mounted on a Benro Travel Go Tripod."
Still, a young and budding photographer whose flame of passion is still raging inside of him, IC has this to say to other aspiring photographers who are yet to fully dive into the world of photography — "Don't stop learning, inspire yourself. Find the photography that makes you a better photographer, a better person. Don't be pressured with the latest gear, feed yourself with inspiration, vision, ideas, and knowledge. Attend workshops, get the gear that suits your methods and style."
What's in your bag?

"My main camera now is a Nikon D850 upgraded from my Nikon D750, which I also bring along as mu backup camera. These two cameras are the most important items in my bag because they help me get the best files that I can work within post-production. I only use one lens for my shoot, and it's my personal favorite, the Nikkor 16-35 F4 VR. This lens helps me get a wide perspective that I always want to achieve. It has never failed me in sharpness, details, and also it's durability. This lens has been with me for already for the past three years and I'm still amazed by its performance.
Your journey in photography truly is a story worth telling and we here at Photo Op believe that it is far from over — you have a long way to go; higher, farther, and more artistic than how you are today! To more create visions, IC!

CONTACT DETAILS
Tao Corporate Center
13 J. Cruz St. Brgy. Ugong
Pasig City
Landline: (02) 8836-5899
Monday - Friday
9AM - 3PM
Mobile (Smart): +63 968 4494731
Mobile (Globe): +63 977 6269859
Viber: +63 977 6269859
(Monday to Friday from 8am to 5pm)

NAVIGATION

Copyright © 2021 ThinkDharma, Inc. All Rights Reserved.

CUSTOMER SUPPORT
We are here for you!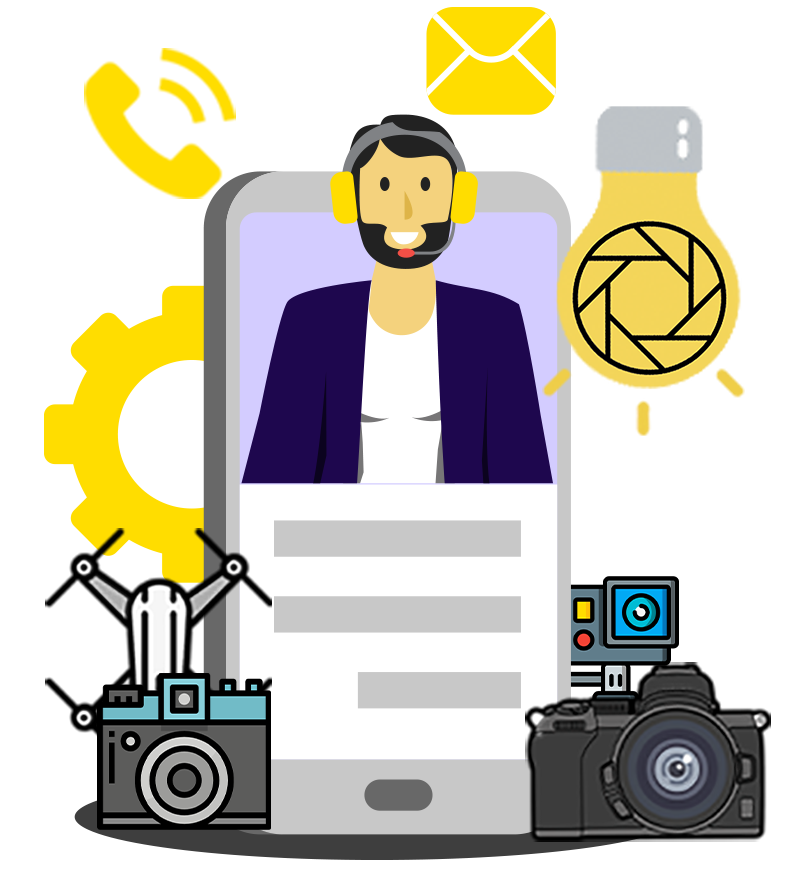 EMAIL US! (CLICK HERE)
CALL US VIA LANDLINE AT:
+63 2 8836 5899
(Monday to Friday from 9am to 3pm)
CALL OR SEND US AN SMS THRU:
Mobile (Smart): +63 968 4494731
Mobile (Globe): +63 977 6269859
Viber: +63 977 6269859
(Monday to Friday from 8am to 5pm)