Photo Op Photographer Spotlight
Being well-versed in the sciences might just be an advantage to Stephen Kenneth Guevara, or known mostly in the photographic circles as Ken Guevara, our Photo Op Spotlight Photographer for this series.

Another graduate from the University of the Philippines, Ken holds a degree in Geology and is currently a practitioner in one of the Philippines' leading renewable energy providers.

He has been doing photography as a hobby since 2016, but interestingly, he has first delved into photography via his smartphone ever since 2013. Ken shares with us his beginnings in photography, where he says that he first picked up his brother's old Nikon D5000 back in 2016 in a trip to Cebu. He even recounts, "I had fun using it; I documented my visit there with friends, had fun, got great memories of the place…" His love affair for photography began right then and there.

"What attracted me to photography back then was the feeling of documenting my travels. providing living proof that I went to this place, and sharing it with friends and family," narrates Ken during our interview with him. And since his job entails him to travel from place to place, visit locations unknown and possible tourists spots, a camera was truly the perfect travel companion; a way to maximize his adventures.

Ken is known for his varied passion for photography genres — from portraiture to street photography, and everything in between. However, he has greatly focused his energy on shooting landscapes and sports, as well as events photography. "I love how these two extremes in motion can make for powerful and captivating imagery, the calmness of the landscape can make you relax, while the heat of the action in sports can take you to the edge of your seat." Recently, he has given much attention in shooting cityscapes (for landscapes) and motorsports (for sports). "The amalgamation of motorsport racing with the city as its background makes for a picture-perfect image", he quips.
Captured using a Nikon Z6 + AF-S Nikkor 16-35 mm f/4 G
Captured using a Nikon Z6 + AF-S Nikkor 16-35 mm f/4 G
When asked about what the best thing about being a photographer is, Ken eagerly responds, "The best thing about being a photographer is that you'll live life in a more positive and inspiring way. You'll get to create masterpieces, get to know a lot of nice people who share your passion, collaborate, inspire others, and know that your minute effort will help make the world a little better." In the four years that he has been doing photography, he readily shares a nugget of wisdom — create with a good purpose. "Create so you may inspire, and with that inspiration, the people around you shall also transform of the better." — a line that greatly stuck to him from one of the various talks he has attended before, and which still holds as his guiding principle to this day.

Fast forward to today, Ken takes inspiration from his friends who continue to keep their flame of passion burning; this is his motivation to keep on going and to stay creative. With the looming challenges brought forth by the pandemic, his friends continue to "create and recreate art", giving others the inspiration, including himself; to try, create and make it his own.
Being a geologist by trade is no easy feat, but Ken sees that photography has enabled him to see and appreciate the beauty in things a lot more. "This has led me into a deeper appreciation on the little things we have, and sharing them to others, too," narrates Ken.

Looking back in the four years that Ken has held a camera, he shares to us his most unforgettable experience, "…it was my first time going to Batanes last year with Nikon Pro Cris Magsino and other photographers. We were greeted by beautiful landscapes, a laid-back culture, a lot of road trips and an awesome photography experience!"

Today, he continues to live his photography life one milestone at a time and has this to share to budding photographers who are starting out in this craft — "relax and have fun, try and experiment." And if they do wish to continue to deep dive into the world of photography, studying and reading the fundamentals of the craft is truly a must.
Captured using a Nikon Z6 + Nikkor Z 35mm f/1.8 S
The love for photography can come knocking at you even if you "day job" is worlds apart from this craft. All you have to do is heed that call, pick up your first camera and start shooting.

We wish you more power Ken on all your photography adventures from hereon!

CONTACT DETAILS
Tao Corporate Center
13 J. Cruz St. Brgy. Ugong
Pasig City
Landline: (02) 8836-5899
Monday - Friday
9AM - 3PM
Mobile (Smart): +63 968 4494731
Mobile (Globe): +63 977 6269859
Viber: +63 977 6269859
(Monday to Friday from 8am to 5pm)

NAVIGATION

Copyright © 2021 ThinkDharma, Inc. All Rights Reserved.

CUSTOMER SUPPORT
We are here for you!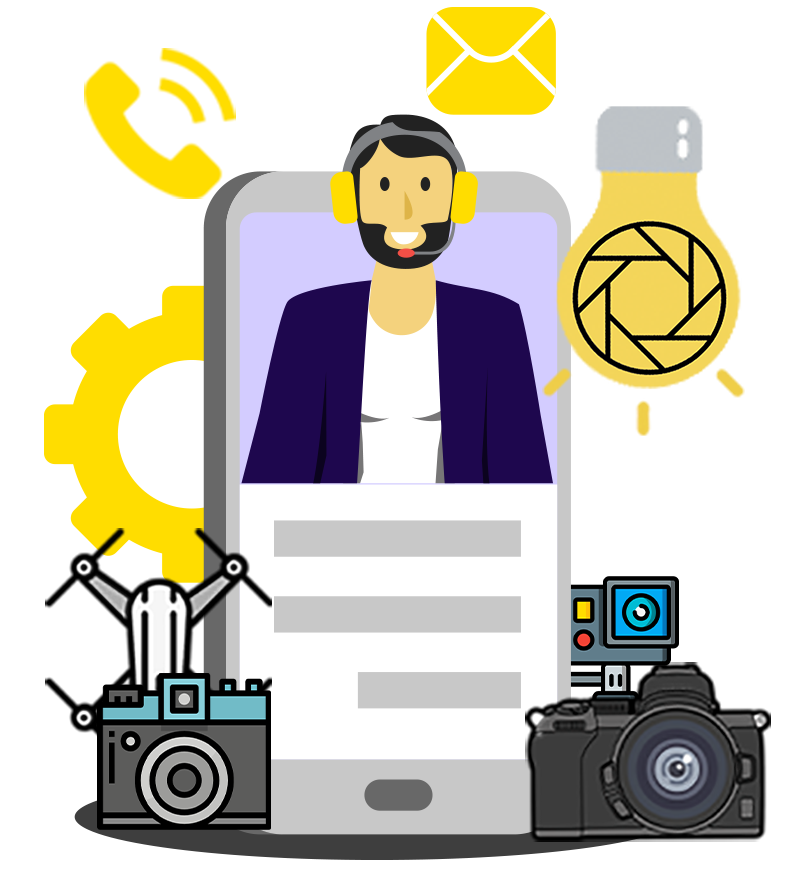 EMAIL US! (CLICK HERE)
CALL US VIA LANDLINE AT:
+63 2 8836 5899
(Monday to Friday from 9am to 3pm)
CALL OR SEND US AN SMS THRU:
Mobile (Smart): +63 968 4494731
Mobile (Globe): +63 977 6269859
Viber: +63 977 6269859
(Monday to Friday from 8am to 5pm)