Photo Op Photographer Spotlight
For many, photography is simply a hobby, a project that usually gets pushed back to the sidelines as more priorities take center stage. However, there are a select few individuals who took photography and truly made it their lifestyle, even to the point of creating a sense of identity that defines who they are.
Take for example our Photo Op Spotlight Photographer for this round. In various photography circles, he is known as Win Paler, an esteemed wild bird photographer, but there is truly so much more to him than meets the eye.
We first asked him what attracted him to photography, and he had this to say, "Basically to draw out the feeling of wonderment when you portray in your landscape picture the breaking of dawn, the grandeur of sunrise, and the dying of the light. To capture in your pictures, the stars, and the heavens and seeing God in all of these things. And to understand that you are just an insignificant speck of dust when compared to the vastness of the universe. These are the things that attracted me to photography recording and weaving it into a tapestry of feelings and emotions that evoke our sense of existence and our humanity."
As we all know, Win has been very much into wildlife photography, especially wild birds. His genre is more specifically known as conservation photography. He considers this as one of the most difficult among all photography genres, as unlike portraiture or landscape shooting where one spends considerable time to perfect their images, wild bird photography simply cannot afford "do-overs", as they cannot dictate the behavior of their subjects. "The moment they appear, and if you are not ready to shoot, they will not wait for you and will just fly away immediately," he adds. "Our group aims to heighten the awareness of the viewing public that As we all know, Win has been very much into wildlife photography, especially wild birds.
This is a Brahminy kite taken in Subic Bay. Since the subject was taken afar or with a considerable distance, I thought to mitigate or offset the loss of details by using the Nikon D850. With its impressive megapixel of 45.7, it simply delivers and gave me great details of this bird-in-flight shot as this bird suddenly banked to my right in preparation for a kill! The color of the water that reflected the Phil. flag was actually the color of the tarpaulin mirroring its hues on the water.
This Frogmouth was taken in the mountain ranges of Bukidnon. When I saw this bird sitting still with its hatchling, I thought this would give me a great opportunity to do a portrait shot and exploit the huge megapixel of 45.7 that only a Nikon D850 offers. This shot was coupled with Nikkor 800mm lens a combination of which has given me much satisfaction time and again. And I was not disappointed as the picture turned out to be lifelike as if breathing ready to jump out from the computer screen!
Being a passionate photographer for many years, he says that the best thing about being a photographer is that it gives you a vehicle to express your creativity. As a wildlife photographer, it also creates a sense of satisfaction that your craft aids in the conservation of nature and wildlife. Win also adds, "I'm also enjoying the outdoors or climbing mountains in search of our target birds. It's the communing with nature that refreshes me and has given me beautiful insights about life. By documenting God's creations, whatever you conceived him to be, it's our way of praising and glorifying him. It's also the camaraderie among members that have greatly enriched our shared experiences. We regard our members as brothers and kindred spirits."
As a child from the province, he tells us the story of how he got into photography. "When I was a child growing up in the province, there was this bird that woke me up from my sleep every morning singing a very beautiful song. And since from that time on, I made a vow that when I grow-up and have the opportunity to afford a camera, I will take many pictures of it and tell stories about that bird. That's what inspired me to pick-up photography.
Up until today, that memory transformed his way of seeing the world. Wildlife photography has made him understand and appreciate the world around him better, and "that everything is connected in life. It made me gentler and understanding of people and other living things. This is best described by an old Indian chief when he said, " Man did not weave the web of life, he is merely a strand in it. Whatever he does to the web, he does to himself."
Being a wildlife photographer has taken him to places that are off the beaten path. And with this, comes numerous stories of very close encounters with dangerous animals. Such was a story he narrated to us, "We were on a mountain range, and being tired, I located my portable chair inside a small arching canopy of shrubs made of interlocking vine and leaves. I was already fast asleep when my guide pulled my foot and gently whispered, "Do not make any jerking move." It turned out that above my head, with a distance of about a foot was a poisonous viper snake coiled in one of the vines, also sleeping soundly." Scary encounter indeed, don't you think? But a memorable one, nonetheless.
A lighting and creative product photography practice done in my home studio taken with the Nikkor 16-50mm f/3.5-6.3 Z lens with the Nikon Z 50.
What's in your bag?
He has invested in quite a number of professional bodies, able to withstand the rigors of being exposed to the elements for an extended period of time. His camera bodies include a D5, D4s, D850, D810, and a D500. For lenses, he has also acquired a number of lenses to supplement his photography, including a 20mm f/1.8, a 105mm Micro Nikkor, the venerable Nikkor lens f/2.8 Trinity and a handful of super telephotos, like the 400mm f/2.8; 500mm f/5.6; 600mm f/4 as well as the ultra-rare and top-shelf 800mm f/5.6, all being supported by hefty camera tripods and transported on location using various hard cases to fully protect these top-notch gear.
Paving a passion for photography is indeed no easy feat. But to beginners who are looking to dive into the world of wildlife photography, here are some nuggets of advice Win has to say — "One must know what genre he is interested in. And finding one, be ready to pour all of your heart to learn it. But before everything else, you must master the intricacies of your camera or gear otherwise you will be frustrated and fumbling once you are out in the field missing opportunities for a great shoot. You must also understand your subject and find your rhythm, and everything will flow into you. Should you become successful, be humble, and always be levelheaded, no egos should possess or rule you as everything in life is fleeting. And you have to accept the hard truth that there is always somebody who might be better than you. But don't despair, you must know that in art, everything is relative. And if one can afford it, get good equipment. The reason for this is that one usually buys a bridge camera to pursue his interest, then if he is not satisfied with it, buys another camera which in effect double his expenses. "
Thank you Win, for sharing your passion of photography with us. It has indeed opened our eyes to shoot, not only for ourselves, but also to inspire and give future generations a glimpse of the beauty of nature today tomorrow.

CONTACT DETAILS
Tao Corporate Center
13 J. Cruz St. Brgy. Ugong
Pasig City
Landline: (02) 8836-5899
Monday - Friday
9AM - 3PM
Mobile (Smart): +63 968 4494731
Mobile (Globe): +63 977 6269859
Viber: +63 977 6269859
(Monday to Friday from 8am to 5pm)

NAVIGATION

Copyright © 2021 ThinkDharma, Inc. All Rights Reserved.

CUSTOMER SUPPORT
We are here for you!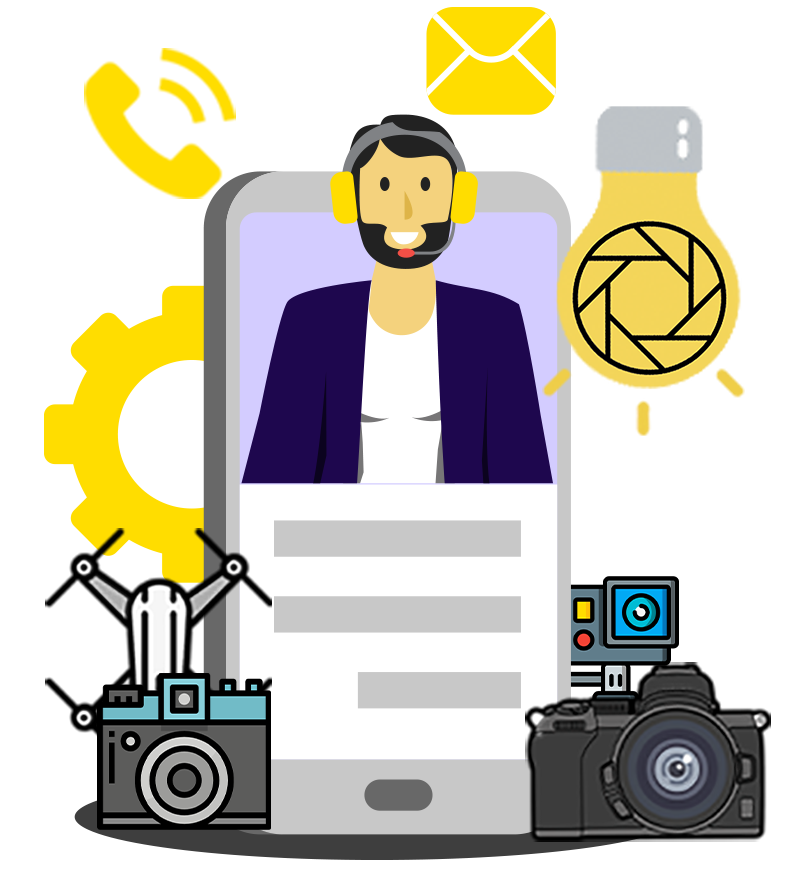 EMAIL US! (CLICK HERE)
CALL US VIA LANDLINE AT:
+63 2 8836 5899
(Monday to Friday from 9am to 3pm)
CALL OR SEND US AN SMS THRU:
Mobile (Smart): +63 968 4494731
Mobile (Globe): +63 977 6269859
Viber: +63 977 6269859
(Monday to Friday from 8am to 5pm)