Description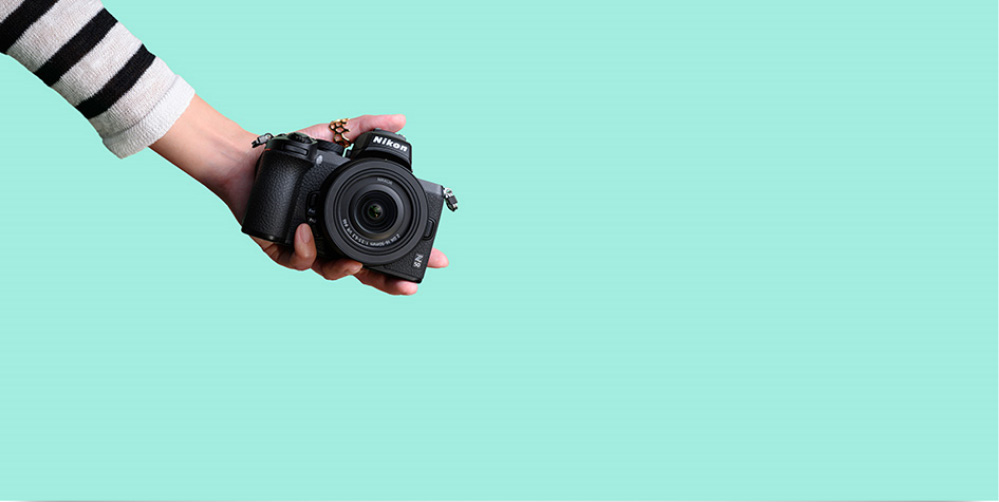 Introducing the Z 50, a compact, lightweight, and powerful mirrorless camera. Inheriting the proud DNA of the Z series, this camera features a large inner diameter of 55mm and a short flange focal distance of 16mm – delivering incredibly vibrant images and three-dimensionality without the little imperfections. Capture spontaneous life moments with the intuitively-designed and comfortable camera body that feels like an extension of your hand. It is almost as nimble and compact in size as your passport – though not as thin!
Perfect for adventurers, wanderers, foodies and café-dwellers, slip the Z 50 into your bag the next time you go exploring and share your experiences with the world.

INNOVATION IN YOUR HANDS
Take it easy with the outstanding operability of the Z 50. An intuitive user interface means quick access to personalised settings and modes instantly through the i menu. Cleverly laid out touch keys allow you to operate this camera with one hand, even when you're looking through the electronic viewfinder. Great for flat-lay compositions, vlogging, or even just group selfies, this camera is equipped with a 180° tilting monitor with touch operation, so you can effortlessly capture your preferred compositions. The silent mode feature lets you capture shots without disturbing your subject, perfect for weddings and stage performances.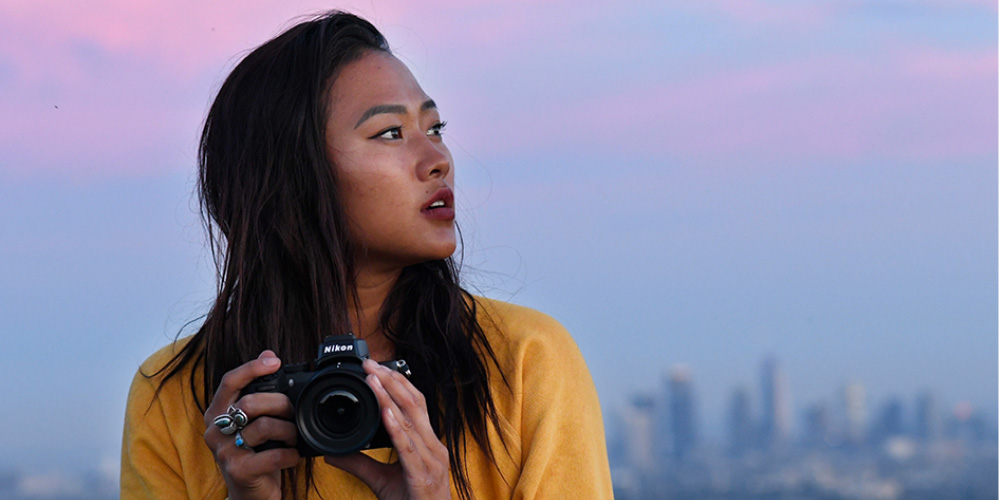 KEEP IT EASY
Forget fumbling with buttons or slippery surfaces. Great on the go, the camera is equipped with an ergonomic grip for a firm grasp and easy reach across the buttons. Form meets function with its cutting-edge aesthetics and design, such as the new mode dial that allows you to easily change shooting modes in a heartbeat. Designed with portability and comfort in mind, the Z 50 features a lightweight body frame that weighs similar to a regular tablet at approximately 450g.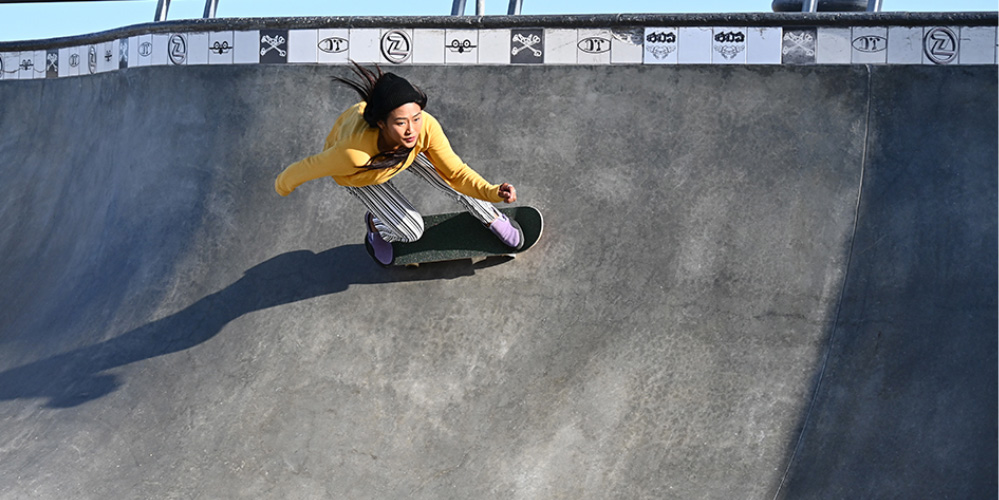 BE OUTSTANDING
Capture your passion with 20.88 million effective megapixels and the EXPEED 6 image-processing engine. Adopting the same hybrid autofocus (AF) system as the Z 7 and the Z 6, the Z 50 comes equipped with one of the first Nikon CMOS sensors that incorporates phase-detection AF. With 2091 AF points covering approximately 87% horizontally and approximately 85% vertically of the frame, easily capture moving objects, even at the periphery. For portrait shots where the clarity of the eyes matter, eye-detection AF is available and allows an intuitive selection of the intended eye focus, even when multiple people are within the frame.
Whether you're in a low-light environment, or on a night out, an ISO sensitivity of 51200 for stills, and 25600 for videos will ensure your images come out well lit. Express yourself even further with Creative Picture Control, a mode that offers 20 different creative options to make your stills and films more dynamic. Pair the Z 50 with the NIKKOR Z DX 16-50mm f/3.5-6.3 VR or NIKKOR Z DX 50-250mm f/4.5-6.3 VR to effectively reduce camera shake as both lenses come with dual detect optical vibration reduction which means every image will be sharper than ever.
1 With capture of APS-C size or DX-format images using single-point AF.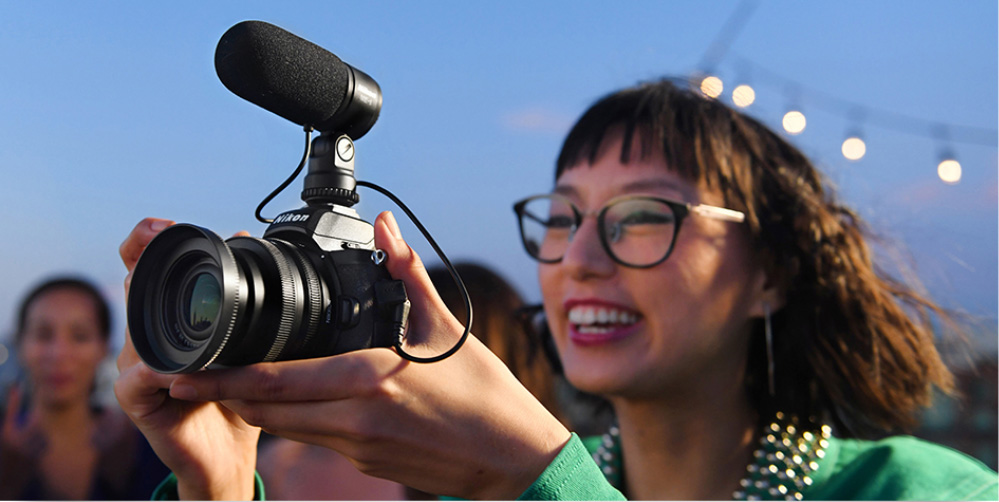 EXPRESS YOURSELF
For the vloggers and the content creators, smoother scenes help to immerse audiences into a three-dimensional world, drawing them further into the story. Capture your videos in 4K UHD with no crop at up to 30 frames per second. Experience full video functionality akin to the Z 7 and Z 6. Easily record in self-portrait mode with touch operation – perfect for vloggers. With the availability of time-lapse and slow-motion, explore a wealth of creative options with minimal need for post-production.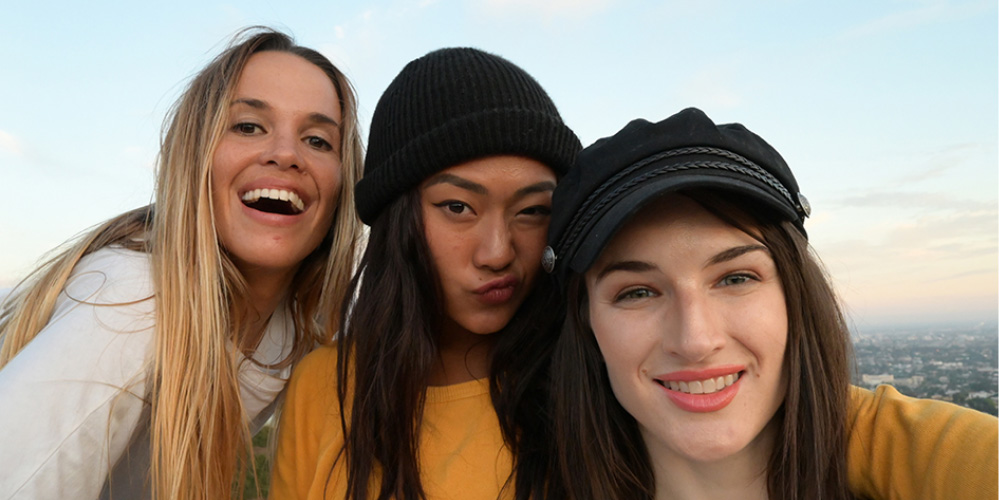 SEAMLESS SHARING
Shoot and share your creations seamlessly with SnapBridge 2.6. Enjoy remote shooting and easy transferring of your images and movies to compatible mobile devices for an even more convenient shooting experience.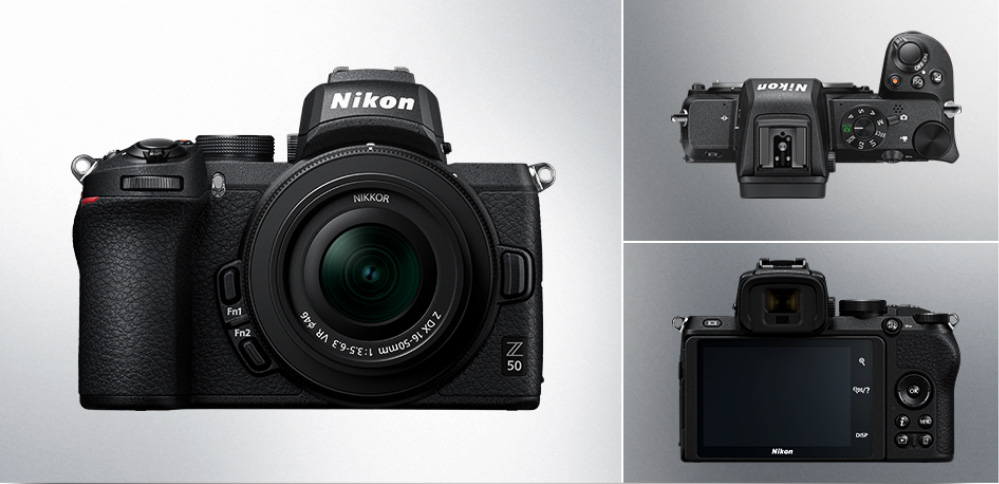 THE PERFECT PAIRING
Take your pursuits to the next level by pairing the Z 50 with the wide-angle to medium telephoto zoom of the NIKKOR Z DX 16-50mm f/3.5-6.3 VR or the telephoto zoom of the NIKKOR Z DX 50-250mm f/4.5-6.3 VR. For more options, explore the full S-Line range of the NIKKOR Z lenses and discover a new kind of optical perfection.