JUAN CALLEJA'S TOP TIPS ON PORTRAITURE
By Juan Calleja
Portrait photography is truly a wide-scoped genre that makes for an interesting skill to master. While it requires much less effort than painting, capturing the expressions and emotions that make up good portrait photography can take time to master. Great portrait photography is a result of combining the right technique with an artist's expression.
SHOOTING PORTRAITS
We sat down with Juan Calleja, a seasoned portrait photographer and asked for some of his tips and tricks that photographers can also incorporate in their arsenal of tricks when shooting portraits.
1. Lighting – be it artificial or natural, both play important roles in portraiture
As a portrait photographer, Juan loves to play and combine both artificial and natural lighting when shooting portraits. According to him, artificial lighting gives the ability to control the quality, direction, and intensity of light, especially when using light modifiers like softboxes and umbrellas. Natural light, on the other hand allows him to maintain the true look and feel of an image. Having the skill to balance both lighting types allows one to achieve the look they are after.
2. Good lenses are the key to great portraits
For Juan, lenses play an essential role in doing amazing portraits. Some of his go-to lenses include the 80-200mm f/2.8D ED-IF, a '90s lens that's built-like a tank; a vintage 50mm f/1.4 lens, a well-loved classic staple in shooting portraits which renders background blur beautifully. Another hard to beat lens is the NIKKOR 17-35mm f/2.8D, a very sharp and high-color fidelity wide-angle zoom, giving him the flexibility to include backgrounds in his framing, especially important when shooting fashion photography.
3. When shooting, choose to shoot RAW
RAW is the best format you can shoot with when doing photography, especially portraiture. RAW files contain all the information captured in a particular scene, and not utilizing the full potential of a sensor is a huge waste of a camera's image capture capability. Shooting JPEGS is good, but being a compressed image format, optimized for size and not image quality, they offer limited tonal range, notably when printing images.
4. Focus on your subject
Wide aperture lenses have huge advantages, because it enables one to blur the background and maintain the constant focus of the viewer of your photo to your subject. Shallow DOF also opens up a whole new world of creative possibilities, according to Juan. Rendering the background as a soft blur for portraits makes one's subjects stand out, thus capturing the viewer's attention.
5. My "Go-To" Camera Settings
Of course, camera settings are relative to every shooting situation. However, as a starting point, this is how Juan sets his camera as he readies for a portrait shoot:

• File format- 14-bit uncompressed RAW
• Drive mode - Continuous High
• Exposure mode – Manual
• AF-mode - Single-point AF (when available), Otherwise I shoot in MF with 3D focus tracking activated
• Picture Control – Standard
• White balance - 5600K

6. My Accessory "Must-Haves"
I only have one "must-have" accessory when I'm shooting and it's my tripod, says Juan.
A good-quality tripod mated to a sturdy ballhead is essential to my shooting arsenal. I chose the sturdiest tripod I can afford which is the Manfrotto 055CXPRO4 Carbon Fiber tripod legs which I paired with the Kirk's Enterprise Solutions KES BH-1 Ballhead. The tripod legs are compact enough when collapsed to be easily transported while at the same time being strong enough to be able to support the camera's weight.


Read More
See Less
Quick Link
Astrophotography
Landscape and Scenic
Product or Macro
Wedding
Sports
Video
Photo-Op Recommends:
Here are some recommended products that might help you shoot portraitures!
Become a better photographer today with our series of top tips from the industry's top photographer who share insider techniques and tricks to help improve your photos! Whatever genre you decide to pursue, Photo-Op is always here to guide you every step of the way!

Learn topics from portraiture to landscapes, and everything in between! Stay tuned for our upcoming articles only here at Photo-Op!

CONTACT DETAILS
Tao Corporate Center
13 J. Cruz St. Brgy. Ugong
Pasig City
Landline: (02) 8836-5899
Monday - Friday
9AM - 3PM
Mobile (Smart): +63 968 4494731
Mobile (Globe): +63 977 6269859
Viber: +63 977 6269859
(Monday to Friday from 8am to 5pm)

NAVIGATION

Copyright © 2021 ThinkDharma, Inc. All Rights Reserved.

CUSTOMER SUPPORT
We are here for you!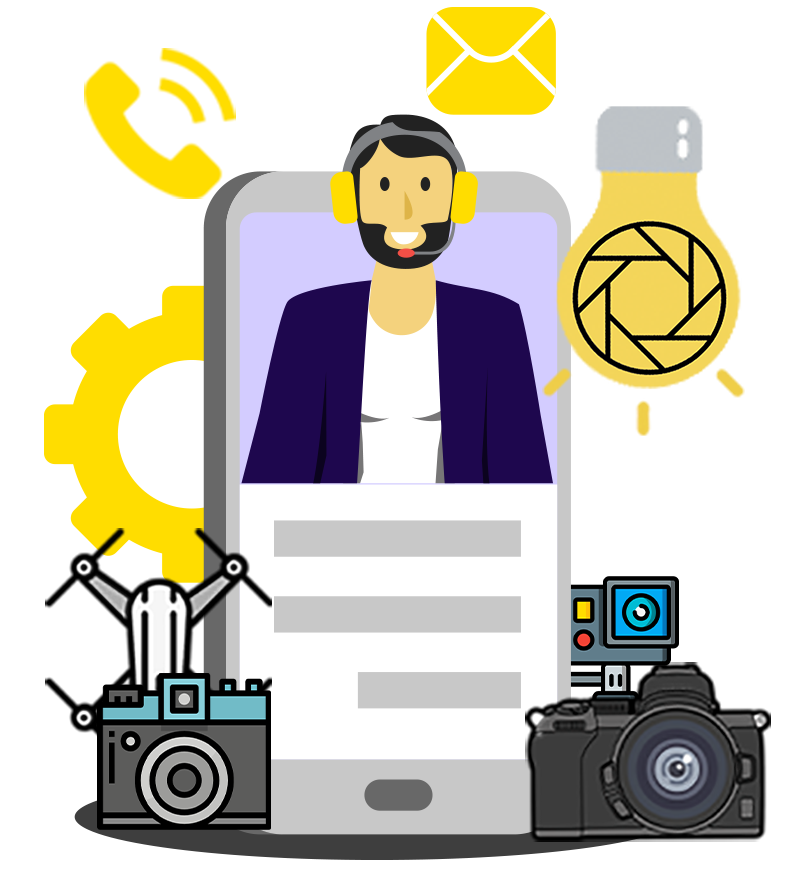 EMAIL US! (CLICK HERE)
CALL US VIA LANDLINE AT:
+63 2 8836 5899
(Monday to Friday from 9am to 3pm)
CALL OR SEND US AN SMS THRU:
Mobile (Smart): +63 968 4494731
Mobile (Globe): +63 977 6269859
Viber: +63 977 6269859
(Monday to Friday from 8am to 5pm)