Description
The slimmest and lightest
Z series lens1
Less than one inch thick, featherlight and packed with image quality, the NIKKOR Z 26mm f/2.8 is a pancake prime born for the streets. It transforms your camera into the smallest version of itself, encouraging you to shoot in more places, more often. And it rewards you with lifelike sharpness, blurred backgrounds, versatile low light performance and a creative field of view.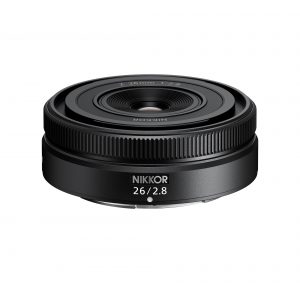 Street smart focal length.
From creative wide shots to environmental portraits, stills or videos, the NIKKOR Z 26mm f/2.8 is an ideal street lens. It can feel natural like eyesight or highly artistic, all depending on your framing. And it's a familiar view, one imitated by higher quality smartphones.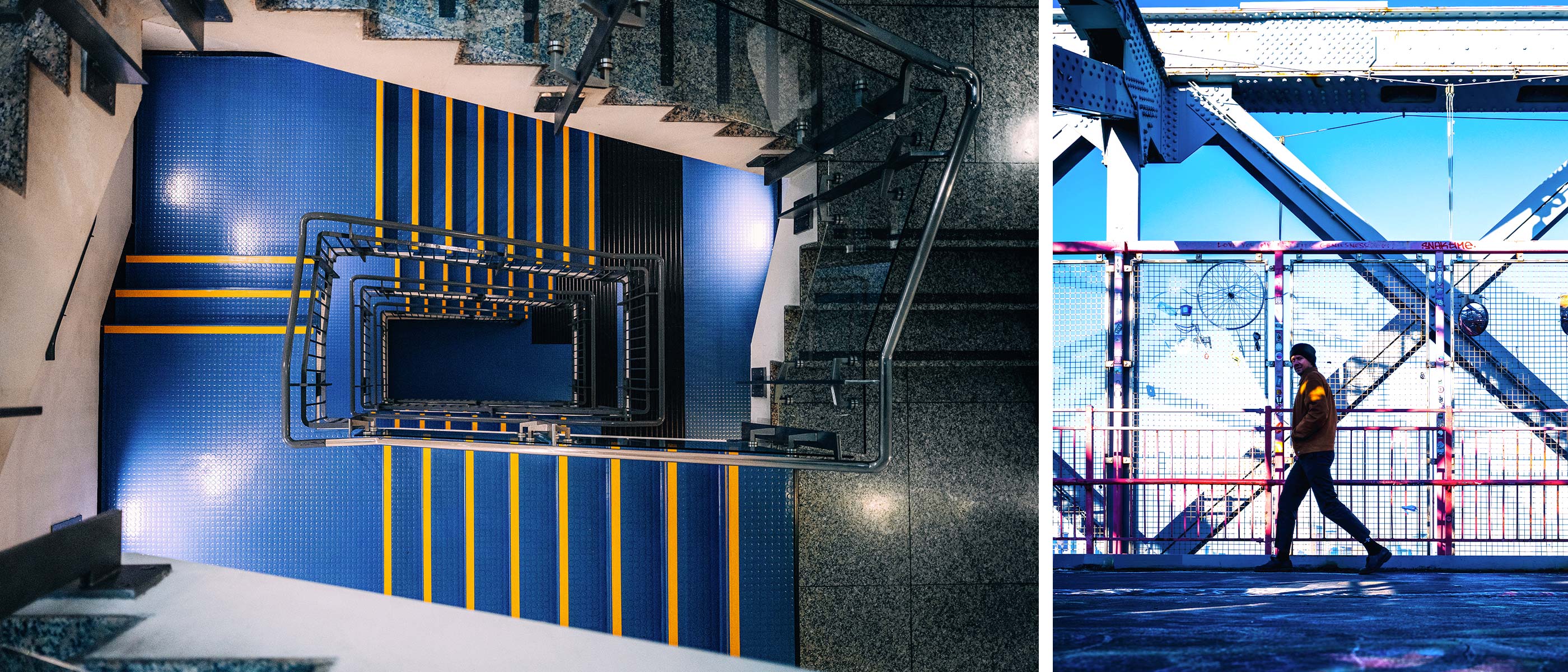 When attached to an APS-C size/DX-format camera like Z 30, Z 50 or Z fc, the field of view is closer to 39mm.
Background blur.
Shoot wide open at f/2.8 to give your photos and videos a sense of depth. Make sharp subjects stand out against blurred backgrounds with large bokeh.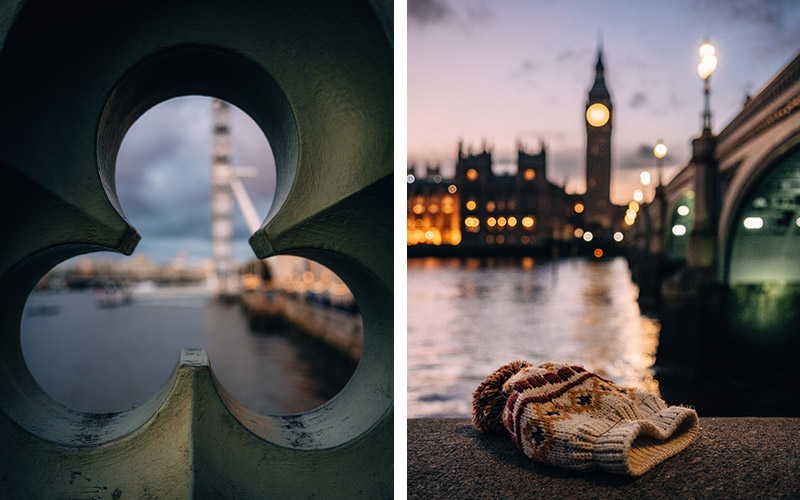 Crisp low-light shots.
The combination of the larger Z mount and the fast f/2.8 aperture lets in ample light, so you can turn up the shutter speed to prevent blur or shoot videos in whatever light is available.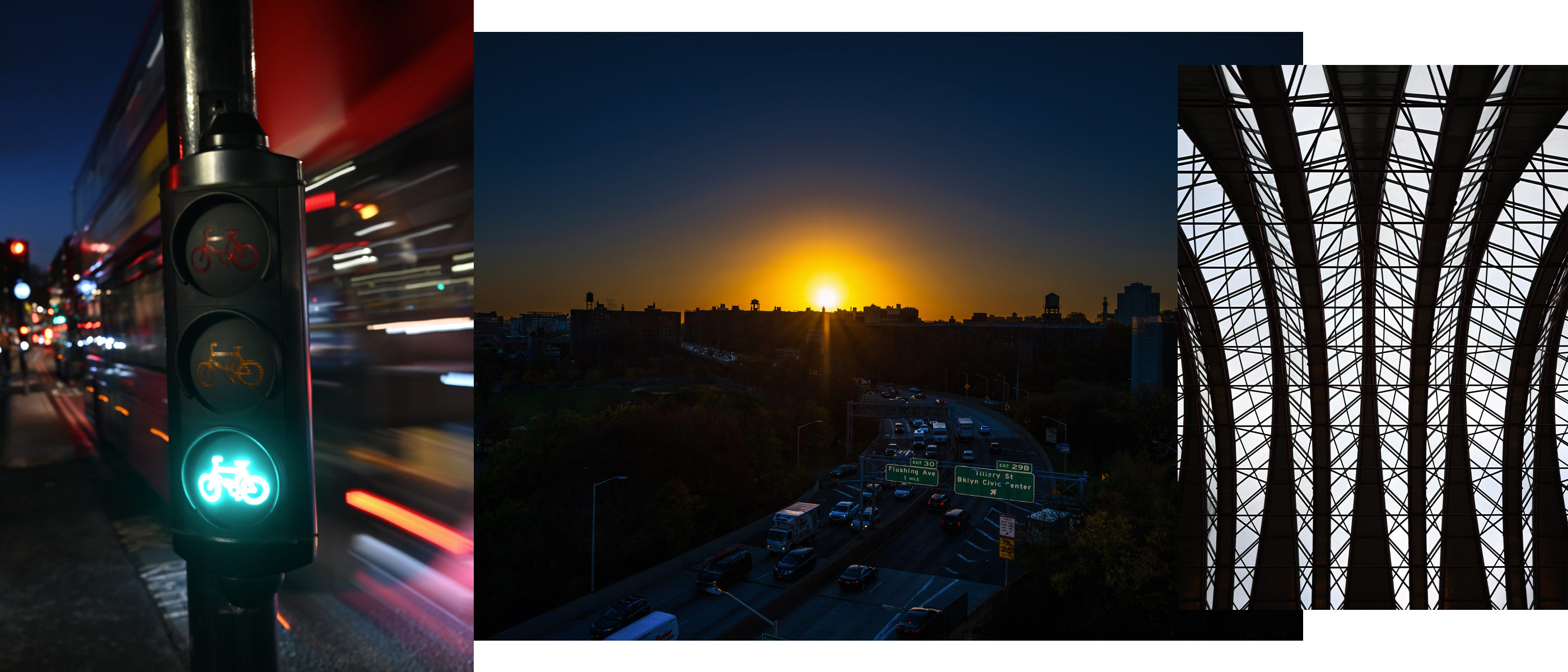 Creative closeups.
Get as close as 8 inches from your subject and use the wide 26mm perspective, shallow depth of field and lifelike sharpness to transform the ordinary into extraordinary.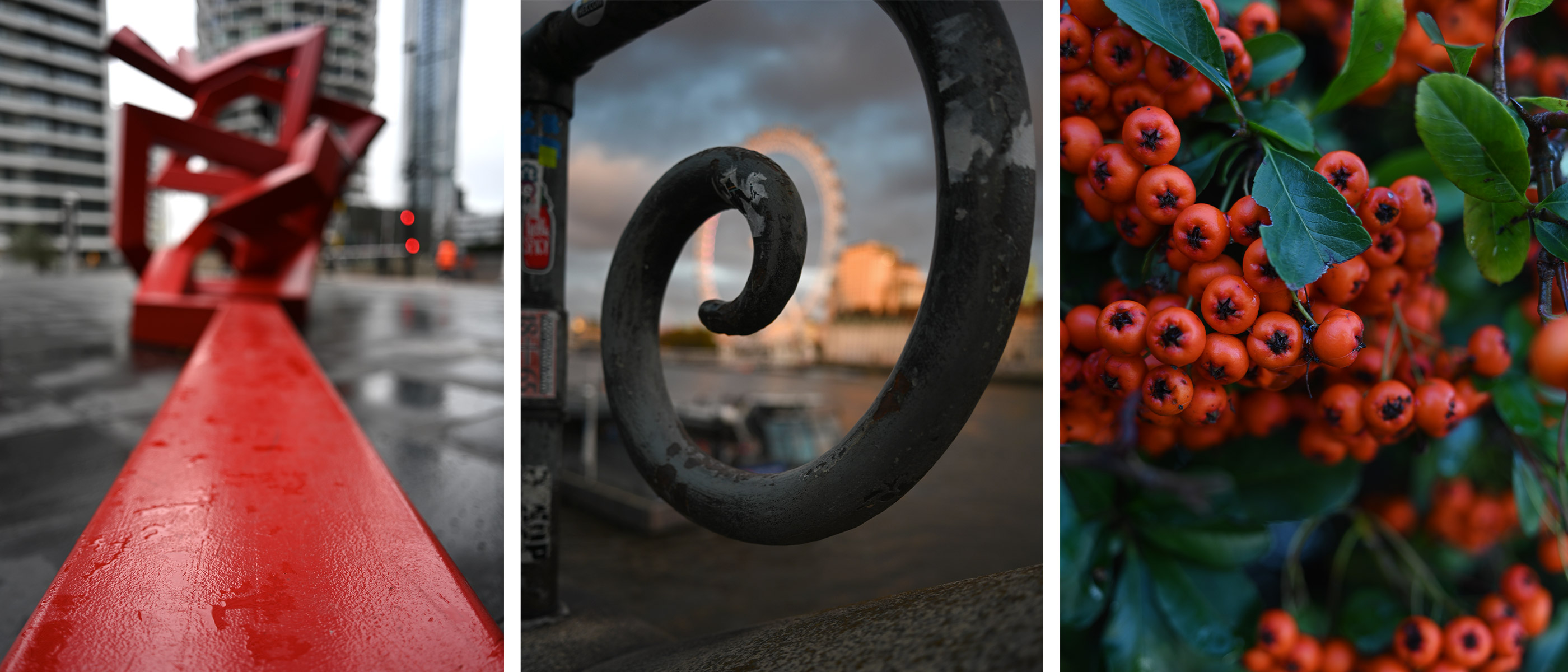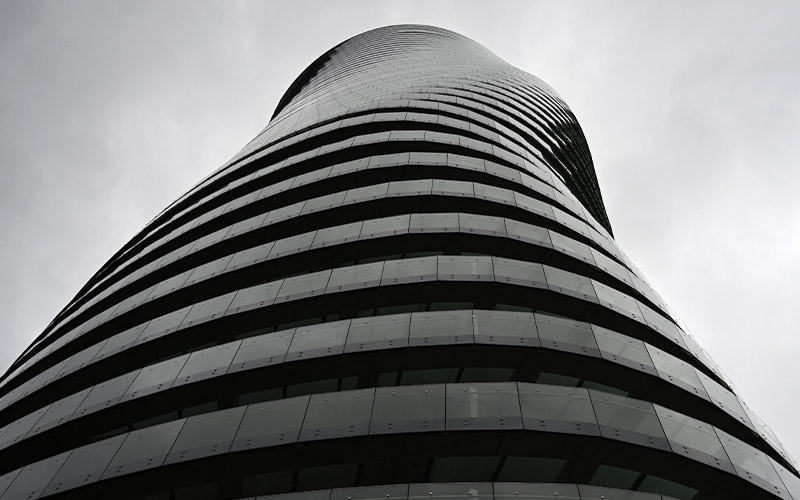 Streamlined for sharpness.
A masterfully engineered optical formula that includes three Aspherical (AS) lens elements, produces maximum sharpness with minimal spherical aberration and field curvature.
Simple, high-end feel.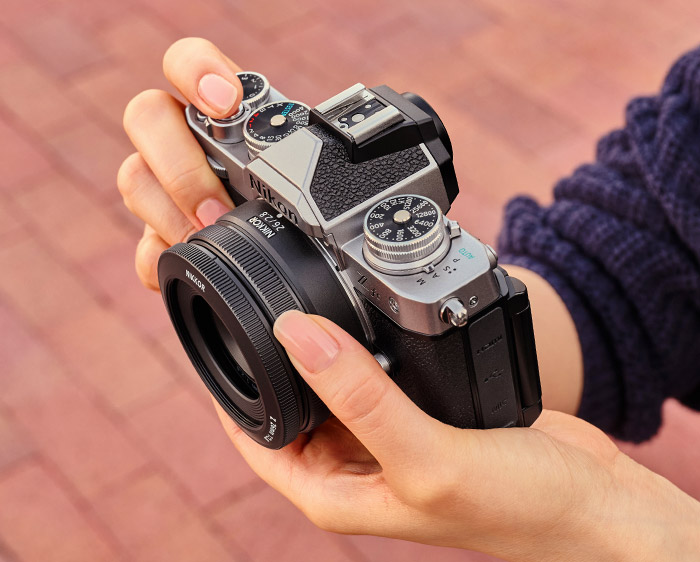 Smooth control ring.
Manually focus, adjust aperture, ISO sensitivity or exposure compensation.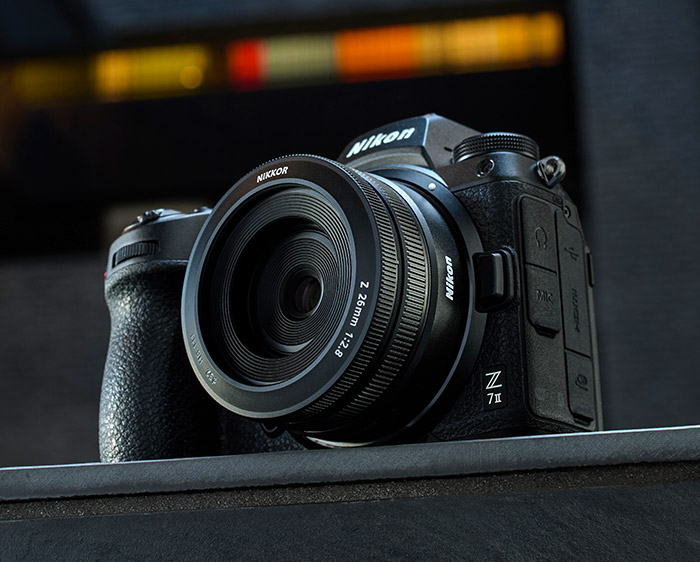 Comfortable, sturdy design.
Metal parts and components, tactile knurling and modern Z series design.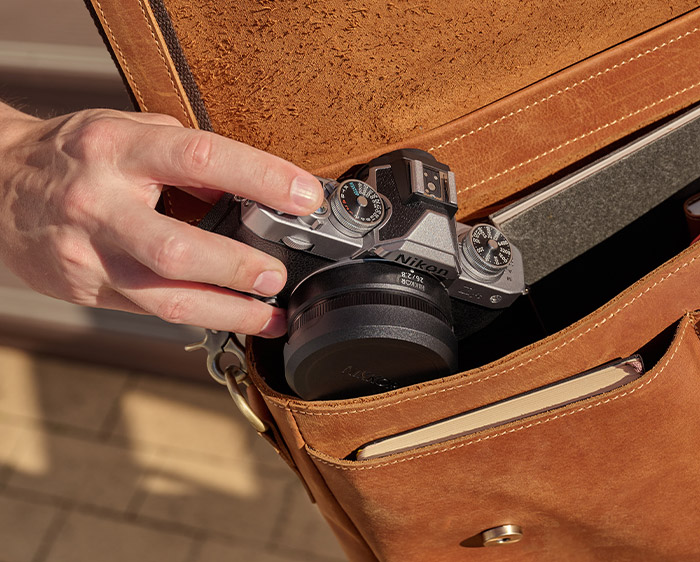 Dust and drip resistance.
Take it anywhere with confidence
Dust- and drip-resistance is not guaranteed in all situations under all conditions.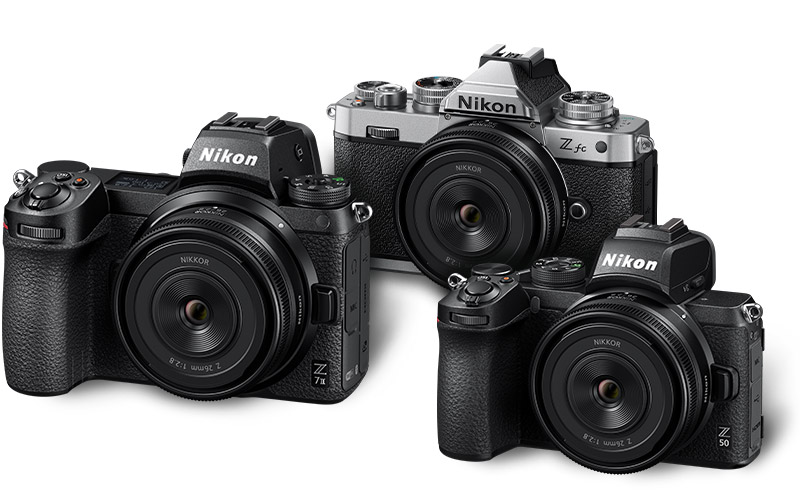 Pairs beautifully with any Z series camera.
• 26mm on Full Frame/FX Format Cameras Z 5, Z 6II, Z 7II and Z 9
• 39mm on APS-C/DX Format Cameras Z 30, Z 50 and Z fc