Description
Superb glass never goes out of style.
Great glass endures. That's why Nikon cameras—from the Nikon F in 1959 all the way to D850—have remained compatible with nearly all F-mount NIKKOR lenses. Why would things be any different with the Nikon Z? The Mount Adapter FTZ lets you keep shooting the lenses you know and love while also gaining the benefits of the new Z system. The legacy of compatibility continues.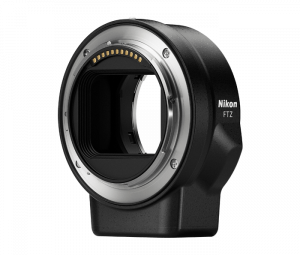 Teach your favorite lenses some new tricks.
Proven optics meet the latest imaging advancements.
On a Z camera with the Mount Adapter FTZ, compatible F-Mount NIKKOR lenses retain all of their sharpness and superb rendering power. Plus, they gain so much—smooth, fast Hybrid-AF*, silent shooting, breakthrough low-light performance, the benefits of in-camera VR image stabilization when used with Z cameras that feature in-camera VR and more.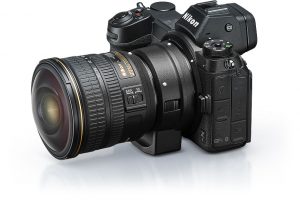 Steadier than ever.
On a Z camera that features in-camera VR, every lens has VR.
For the first time, you can experience fast aperture NIKKOR primes like the AF-S NIKKOR 105mm f/1.4E ED or AF-S NIKKOR 24mm f/1.4G ED with up to 5 stops of 3-axis VR image stabilization. NIKKOR lenses that already have VR, like the AF-S NIKKOR 70-200mm f/2.8E FL ED VR, get the added benefit of roll axis for a total of 3-axis VR. Just add the optional Mount Adapter FTZ and you're good to go.