Description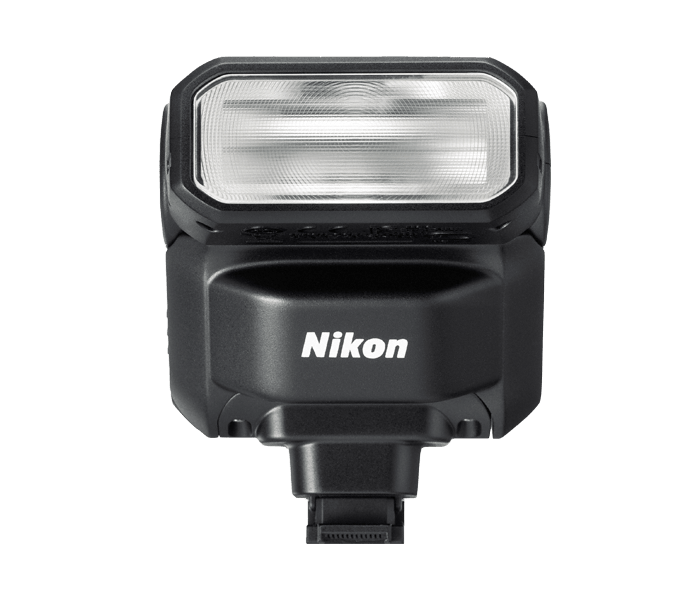 Key Features
The Nikon 1 SB-N7 Speedlight brings Nikon's renowned Creative Lighting System to your Nikon 1 V1 or V2. Find new inspiration with exciting lighting techniques that go beyond simple illumination. Tilt the flash for unique bounce effects, use the built-in wide panel for expanded shooting coverage, brighten backlit subjects and more—all from a remarkable shooting distance.
With a guide number of 18m/59ft (ISO 100 20°/68°), the Nikon 1 SB-N7 Speedlight delivers significant lighting power in a small package. Use it as a fill flash to highlight the subtle details of well-lit subjects, even from a distance, or power through a heavily backlit situation with ease. And of course, more illumination power means more low-light shooting capabilty.
An external flash lets you aim light where you want it, which may not be directly onto your subject. Experienced shooters often bounce their flash off the ceiling above them or a wall behind them for an attractive softening effect. The Nikon 1 SB-N7 Speedlight's flash head tilts 120° so you can direct the light exactly where you want it—straight ahead, up, behind you and everywhere in-between. Use the built-in wide panel to uniformly spread the flash for great wide-angle images.
Designed for the Nikon 1 V1 and V2, the Nikon 1 SB-N7 Speedlight maintains the camera's compact, well-balanced feel. It mounts right on the hot shoe and is powered by readily available AAA batteries. It's such a convenient accessory, you'll bring it along for every shooting adventure.